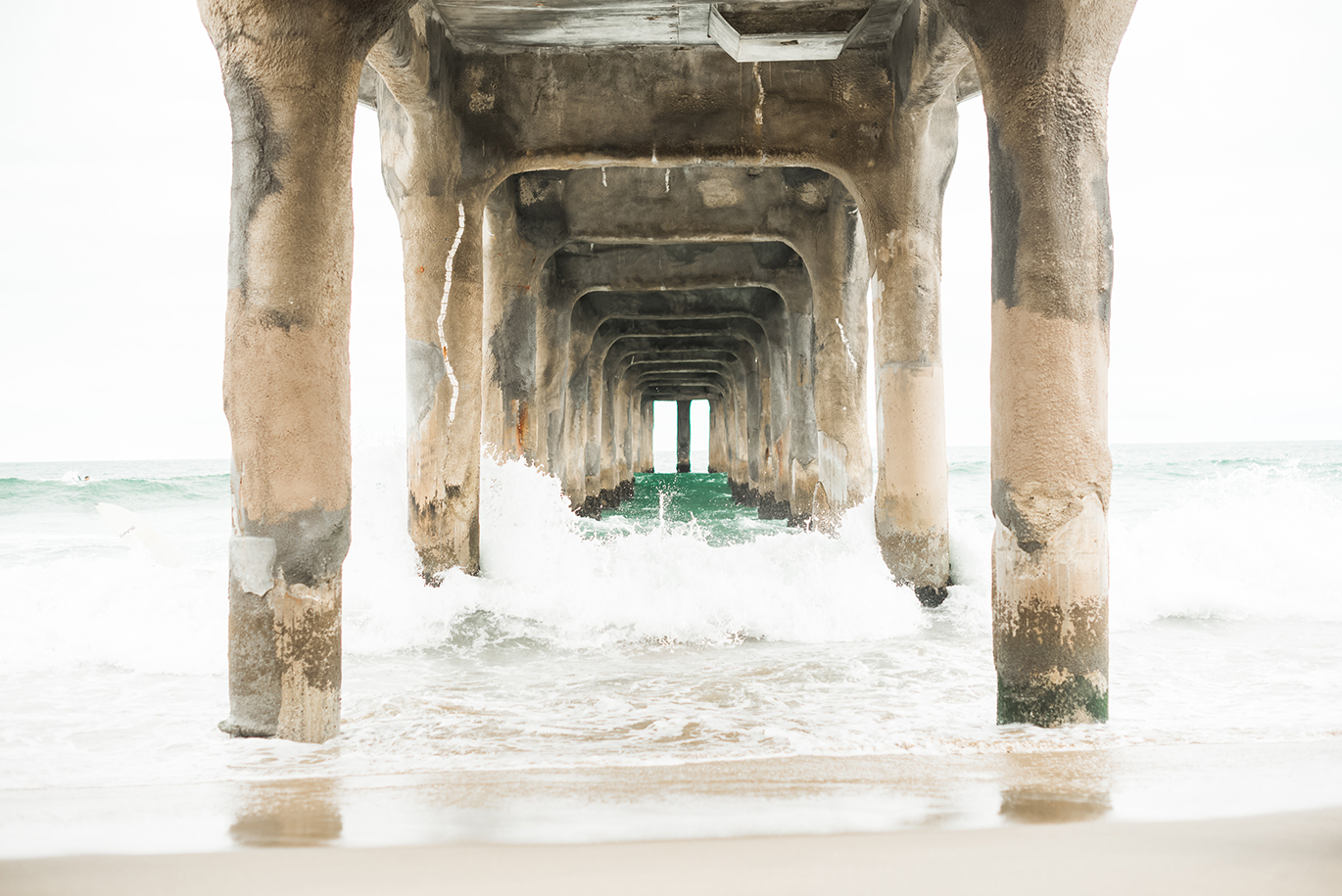 I had a fabulous weekend in Dallas. The weekend was filled with so much love and happiness, because my bestie Emily got engaged! The proposal and the surprise parties that followed were gorgeous, and I'm so happy I was there to celebrate with Emily and her fiancé. I also got to spend a lot of time with other great friends and enjoy my favorite Dallas spots (literally cannot say enough good things about NorthPark Mall and the cajun chicken at Le Bilboquet, lol!). As fun as the weekend was, I also felt kind of weird the entire time. Can anyone relate who has also moved? I'm not really sure how to describe it, but I felt like an outsider looking in on my old life. Of course I started spiraling on the plane ride back to LA and wondering if I had made the right choice, what I was missing out on, etc. Thank God Southwest serves chardonnay, because I ordered an elegant glass in a plastic cup and wrote this post. I hope it honors the different places I love so much.
What I miss about Dallas:
I miss my friends so much. I cultivated really close relationships with such a great group of girls in my 6 years + in Dallas. They're all making such big girl life decisions now (hello getting engaged and buying condos), and I don't want to miss out on any life events- big or small. I can't even imagine how I'm going to feel when people start having babies!
I miss my apartment. I lived there from 22 to (almost) 25. I feel like so much growing up happens your first few years out of college, and I experienced all of that in this apartment (learning how to cook a chicken, learning what the F a budget is, etc). I also loved having a little place that was all my own. I could come home after a busy day at work and just have total silence and do whatever I wanted. I had never lived by myself before and was so proud of myself for creating a happy little oasis. I creepily stalked my old apartment when I was in Dallas and a nice girl lives there now. She's the same age as I was when I first moved in and I hope she creates great memories there too : )
I miss how small Dallas is. Well at least my life in Dallas was so close together. All of my friends lived in the same neighborhood. I lived 5 minutes away from work. The farthest I had to drive was like 15 minutes to the mall! Dallas is such an easy city to walk around in or your destination is just a short drive away. In LA, everything is so spread out and all plans are dictated by traffic. If you have a friend who lives in Hollywood or the Valley, you're probably like okay nevermind I'll see you next month, lol!
I miss my go-to hair stylist at drybar. Shout out to Kenneth!
I miss happy hour on the patio at Saint Ann.
I miss taking blog photos with my BFF, Stephanie.
I miss the queso at Mi Cocina. I literally had a bowl of queso and coffee for breakfast my first day back in Dallas, which is equally gross and awesome in my opinion.
I miss Scandal watch parties with Olivia-sized wine glasses and bowls of popcorn obviously.
What I love about LA:
I love spending so much time with my family. My mom and I are kind of obsessed with each other. My favorite part of the day is drinking coffee with her at our kitchen table or having a glass of rosé and ahi tuna tacos together at the beach. My dad is also older and it's important we spend as much time together as possible. My brother is also back in LA after graduating college and the four of us together just feels right.
I love building my own business and having the freedom to do whatever I want with Brooke du jour. I have always loved entertaining/event planning and recently expanded into Brooke du jour Events. My friend Kara recently posted on Instagram, "When you discover something that nourishes your soul and brings joy, care enough about yourself to make room for it in your life." I am so crazy grateful that my days now revolve around Brooke du jour.
I love the weather. Every cliché you have heard about LA weather is true. It's gorgeous, sunny and perfect practically 365 days out of the year. Driving down PCH or Ocean Avenue is pure heaven. I think I own only like two sweaters now and you better believe I'm wearing one if it drops below 70 degrees.
I love reconnecting with high school friends and making new ones.
I love the insane amount of amazing restaurants in LA. My top two faves are Ivy at the Shore and Sugarfish. I have a mile long list of restaurants I'm dying to try- Has anyone been to Sushi by H?
I love that it's totally normal to take a yoga class at The Beverly Hills Hotel. It's called 9021-OM. Seriously.
Thank you for reading and for your support! x

Outfit: Free People sunglasses, Mara Hoffman bikini, YSL lip gloss in 11 Rouge Gouache, Tory Burch sandals