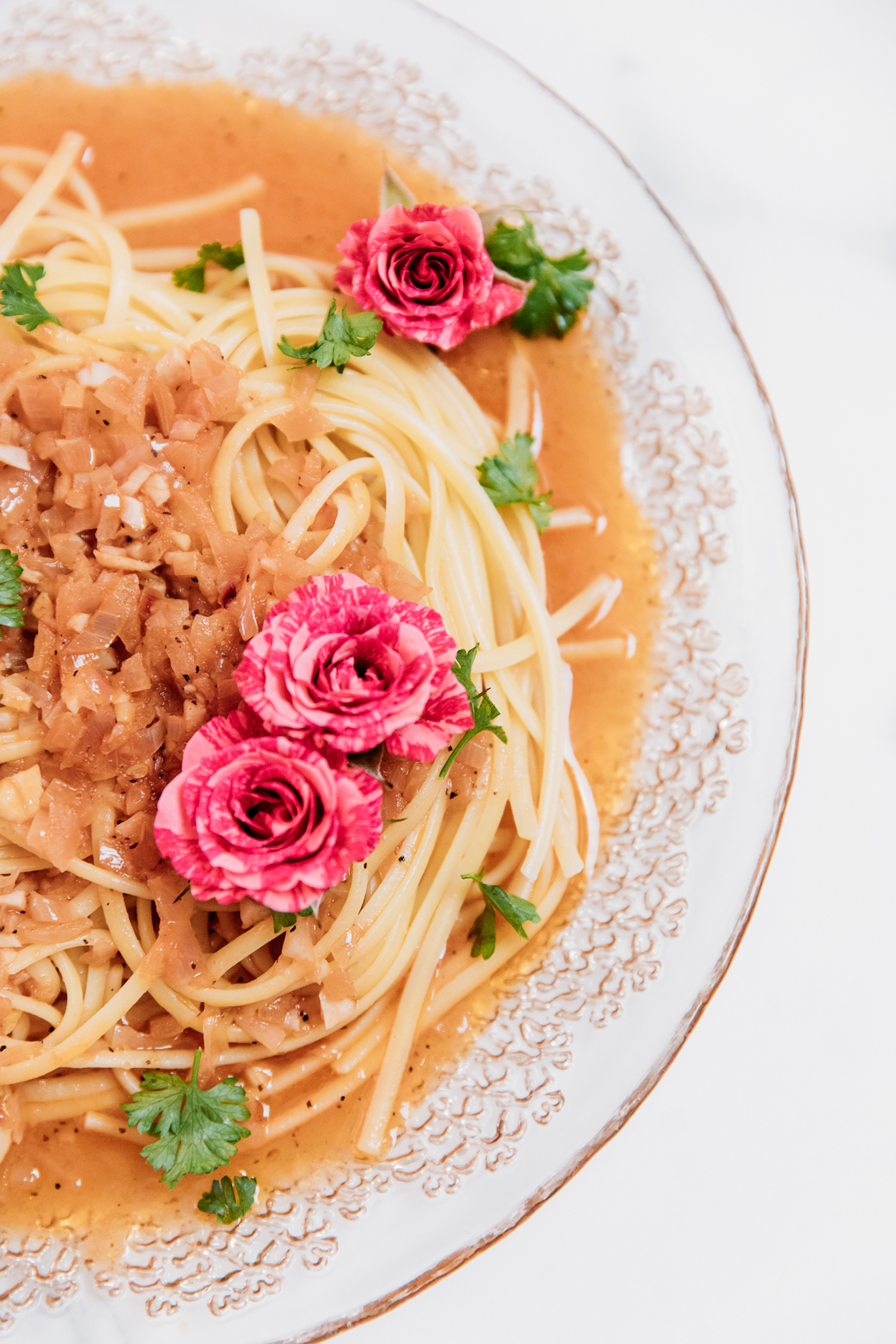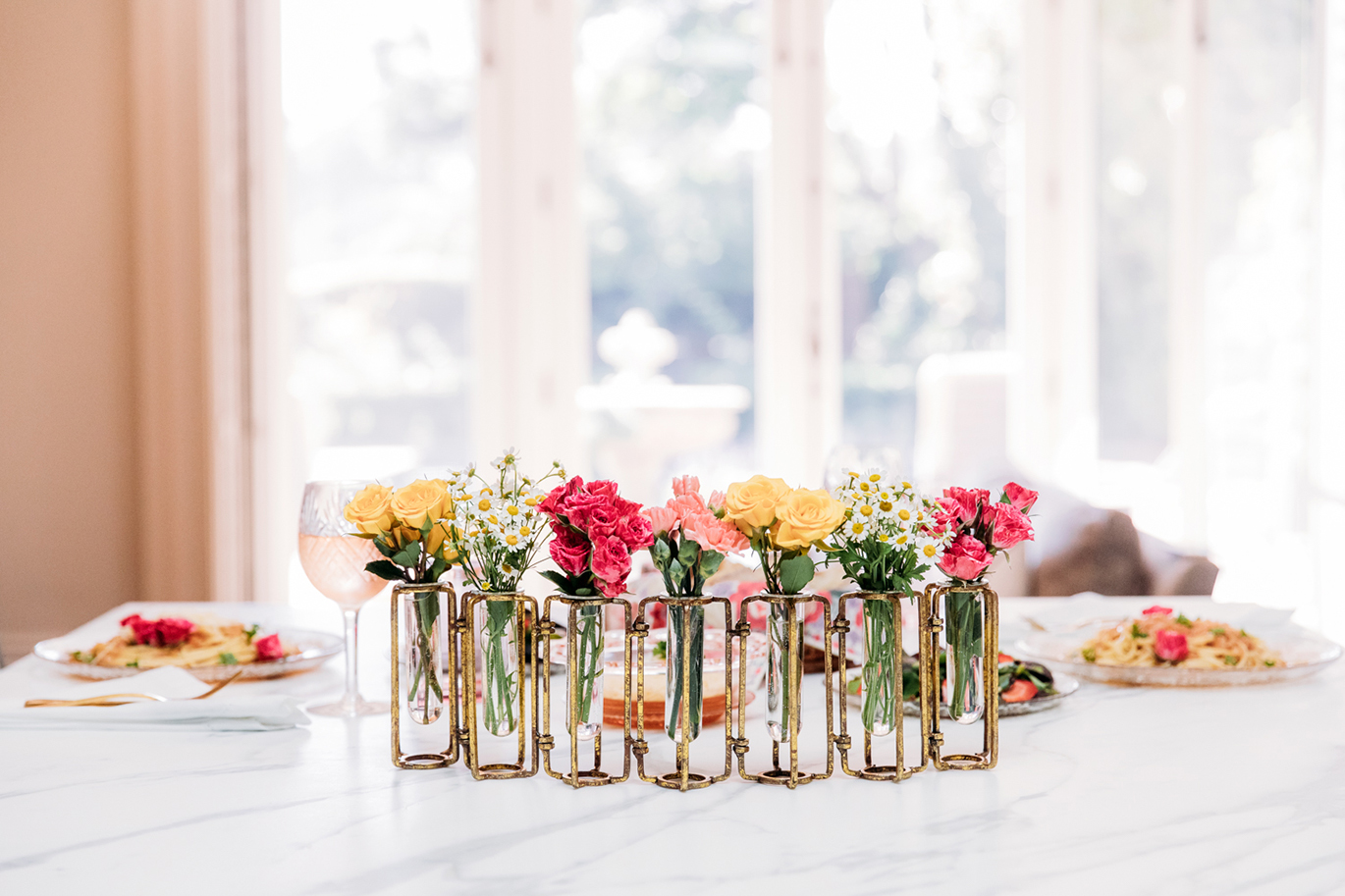 When Grant Melton's rosé alfredo recipe hit the web earlier this summer, I swear 10 of my friends sent it to immediately. Clearly, my friends know me well lol! I mean, we all know rosé is gooooood and pasta is gooooood, so put the two together and I'm like ABSO-F*ING-LUTELY. Right ladies?! #GimmeAllTheCarbs #AndCheeeese
Rosé alfredo seriously tastes like summer on a plate. Get Grant's recipe here to make it yourself. I suggest modifying the recipe just a bit and not using as much salt and garlic as the recipe calls for—that's all up to your personal preference though! I also added a few roses as a pretty garnish : ) wouldn't recommend eating those however!
I had Felicia over to my place for a little dinner party to try out my new favorite dish. I also prepared a summery side salad with strawberries, blueberries, candied pecans and blue cheese. I made this strawberry champagne vinaigrette for the salad. Honestly, I went with this dressing in particular because it's pink—but it's also super yummy! #WinWin For dessert, I just put together a little cookie plate. Have you tried Trader Joe's cookie butter sandwich cookies? THEY ARE SO GOOD OHMYGOD. I am warning you right now that you will eat the entire box. I'm telling you– They are Girl Scout cookies on crack! We drank rosé during dinner and then moved onto sparkling rosé during dessert because variety really is the spice of life, you know?
I loved having an excuse to use my new plates and champagne flutes from Anthropologie. Do you love Anthro's home section as much as I do? I'm going to throw more dinner parties just so I can justify buying the entire store lol
What are some of your favorite meals to cook during the summer? Any other dishes or entertaining content you want to see on Brooke du jour? But most importantly, if you know of more rosé-inspired recipes, TELL ME PLEASE! xx

Products featured: Anthropologie salad and dinner plates, Bixby & Ball vase, Pier 1 silverware, Anthropologie water glasses, Anthropologie champagne flutes, Anthropologie bottle opener, Vintage wine glasses, Vintage bowl, Vintage dessert plate
My outfit: Leith dress