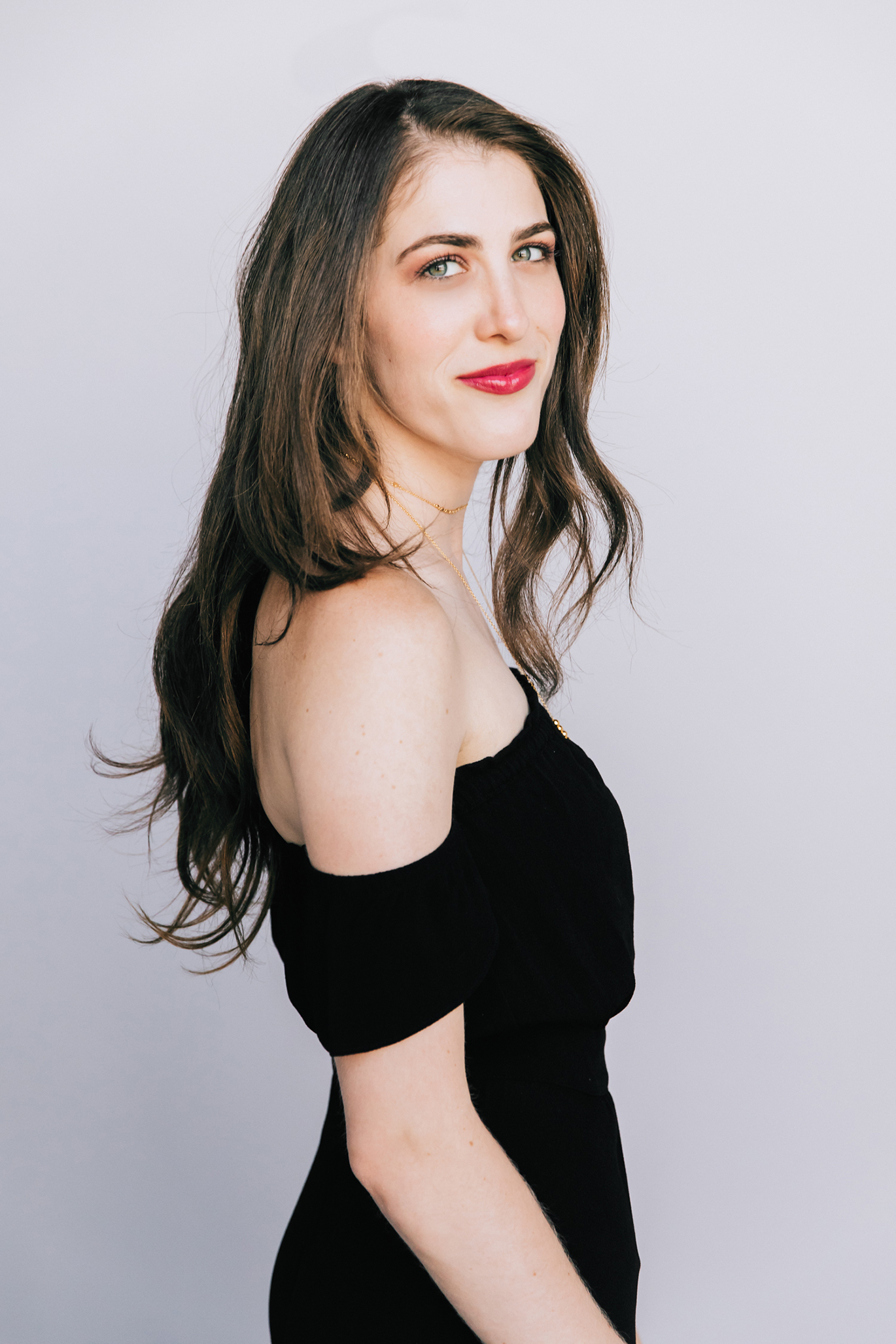 I've put away my summer colors and filled my fall makeup bag with the goodies below. Some are autumn-inspired and others are year-round staples!
Anastasia Beverly Hills Modern Renaissance Eye Shadow Palette
This eye shadow palette has all the neutral and berry tones you need for fall. The 14 different shades really cover your bases for daytime to nighttime makeup. So much pretty, I'm telling you. All of the shades are super pigmented and easy to blend. My favorite shadow included is Buon Fresco, a gorgeous lavender color. It makes my green eyes pop and is my go-to for a fall date night. This palette will also be great for holiday parties! If you're looking for just one product to add to your makeup bag, this holy-grail product is it.
Tatcha The Water Cream
I wanted a super amazing moisturizer for fall, because my skin has been noticeably dryer with the new anti-aging products I've started using. Tatcha The Water Cream hydrates your skin, tightens your pores and evens out texture and is full of Japanese anti-aging properties. It goes on lightweight and makes my skin feel velvety and amazing—and it also smells wonderful! I use Tatcha The Water Cream morning and night. I feel really good about supporting the Tatcha brand, because each purchase of a full-sized Tatcha skincare item funds a day of school for girls through Beautiful Faces, Beautiful Futures and Room to Read.
Essie Nail Polish in Wicked, Merino Cool and Licorice
I love bubblegum pinks, bright reds and other fun nail polish shades for summer but when we get into fall, I'm all about the darker, the better. I like to rotate Essie Wicked, Merino Cool and Licorice to really scream fall. My mother hates when I wear black nail polish but you can't please everyone, you know?
Natasha Denona Lip Glaze in #04 Antique Rose and #05 Plum
I came across Natasha Denona one day when I was aimlessly wandering around the Sephora in Santa Monica. TBH I was devastated that Chanel had discontinued my go-to everyday lip gloss Wild Rose and was in the market for something new. I now carry Natasha Denona Antique Rose and Plum lip glazes in my purse at all times. Antique Rose is my everyday shade, and I apply Plum when I want a dramatic fall lip. Neither color dries out my lips or feels sticky. Can I get a mic drop please?
NARS Blush in Deep Throat
I feel like everyone universally loves NARS Blush in Orgasm, but Deep Throat is a good alternative to keep in your makeup bag when you want a less shimmery look. I'm pale basically 365 days a year but especially in the fall and winter months and Deep Throat tends to look better on me during this time of year because it's lighter than Orgasm. Deep Throat is a really pretty peachy, pink without being too orange. Remember to blend your heart out, ladies. I use my Sephora PRO Small Blush and Contour Brush #74, and the color easily lasts all day on my cheeks. (Also can I please just acknowledge that I hope to never say "deep throat" and "orgasm" this many times in one paragraph on my blog ever again? Lol!)
Givenchy Base Mascara Perfecto and Givenchy Noir Couture 4 in 1 Mascara in Black Satin
I love my lashes BIG but after a very unfortunate eyelash extension incident where I was allergic to the glue and winded up looking like a sumo wrestler had punched me in the face, I stick to just mascara. However, this Givenchy combo is nothing short of amazing. Givenchy Base Mascara Perfecto primes your lashes, protects them from the mascara you're about to put on 'em and really holds your lashes up. The primer also helps ensure that the mascara won't budge. No one likes raccoon eyes! Obviously I also love the pink tube! Super cute. You'll follow up the primer with Givenchy Noir Couture 4 in 1 Mascara. The brush is great to avoid clumping and gives me the long lashes I've always been after. YAS!
What fall beauty products are you ladies loving right now? Any secret weapons I need to know about?! Let's chat in the comments please!
Beauty products: Anastasia Beverly Hills Modern Renaissance Eye Shadow Palette, Tatcha The Water Cream, Essie Nail Polish in Wicked, Merino Cool and Licorice, Natasha Denona Lip Glaze in #04 Antique Rose and #05 Plum, NARS Blush in Deep Throat, Givenchy Base Mascara Perfecto c/o, Givenchy Noir Couture 4 in 1 Mascara in Black Satin c/o

My outfit: Flynn Skye maxi dress, Gorjana choker, Gorjana necklace, Gorjana bracelets here here and here

Other items featured: Anthropologie cheese board, Anthropologie coasters, Gorjana necklace, Gorjana rings, Vintage earrings, Anthropologie candle