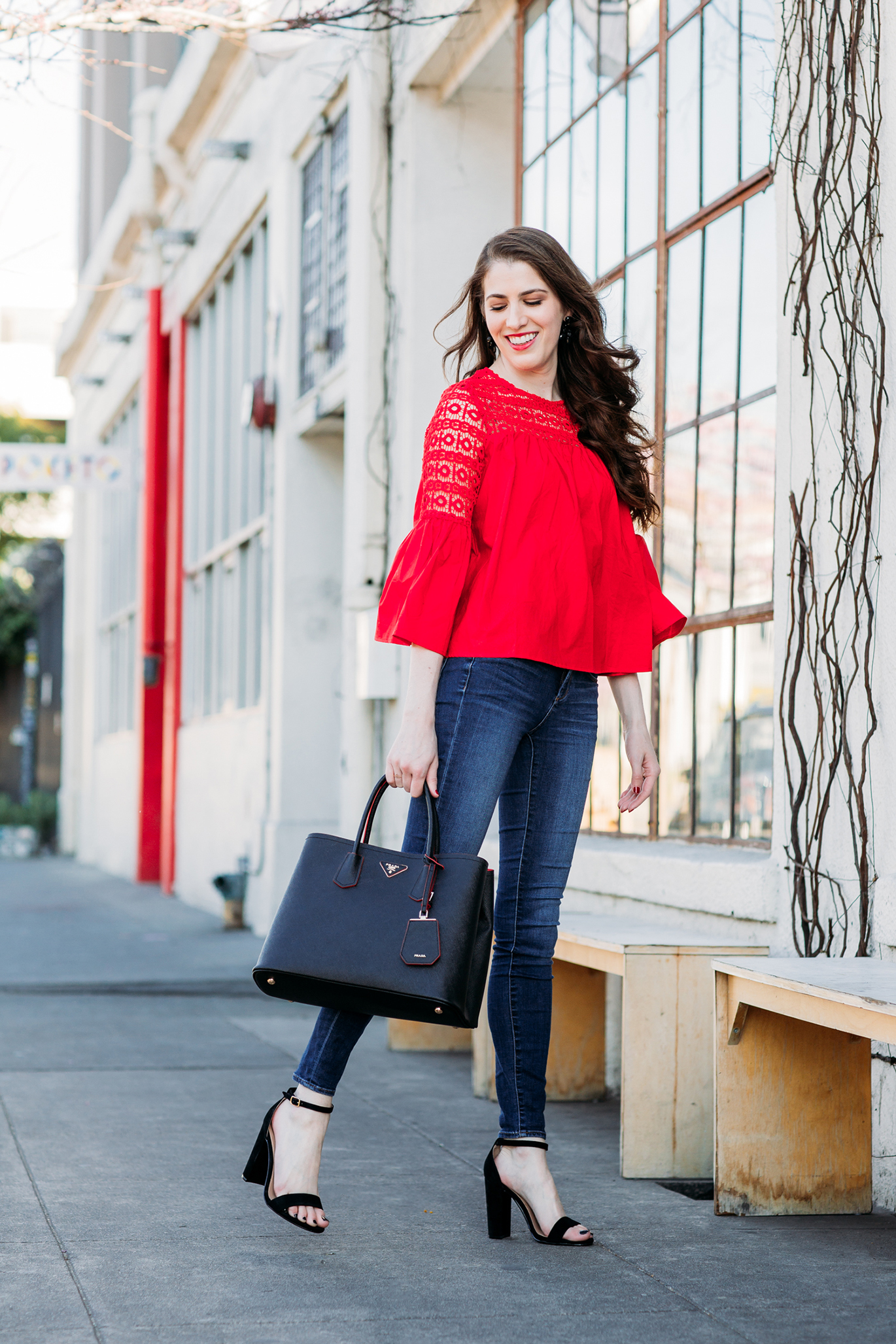 Hi there! I'm so sorry for the silence on the blog the last few weeks. October turned out to be totally bananas, but I'm excited to be back with my LA city guide! I was born and raised in LA (in a pink house naturally!) and have always felt happiest near the beach. I briefly rebelled against my California roots and went to SMU in Dallas and stayed in Texas for a few years after graduation. I always knew I wanted to be back in LA and made the move in December 2016. I can't believe it has almost been a year! I'm sharing my favorite LA places below for visitors and locals alike! There is SO much to do in LA and endless neighborhoods to explore, but I've tried to narrow everything down to my #1 recommended spots per category.
SUNDAY FUNDAY BRUNCH
It's a pink tropical paradise at Ivy at the Shore. You'll love the gorgeous, colorful roses, the complimentary glass of champagne to start and the pineapple dishware. Did I mention the wait staff all wear pink? My all-time favorite restaurant in LA bar none. Featured in this blog post.
Highlight* The Santa Barbara shrimp tacos.
Instagrammable and delicious. Located right on the Malibu Pier, the view, coastal décor and beachy vibes really can't be beat. Malibu Farm is always my first spot to take out-of-town guests. They also have a cute gift shop where I routinely do something ridiculous like buy a $10 post card. Featured in this blog post.
Highlight* If you're feeling especially "LA," order the kale mimosa. Seriously that's a thing.
Wolfgang Puck at Hotel Bel-Air
The epitome of California glamour, Wolfgang Puck's restaurant nestled inside the historic Hotel Bel-Air is the most fabulous way to spend a Sunday. For the best chopped salad in town, order The HBA Original Nancy Reagan Chopped Salad.
Highlight* You'll be greeted by swans as you walk into this pink palace.
A Venice favorite. Soak in the boho-chic vibes and go for the avocado toast on the patio where every day feels like summer.
Highlight* The London Fog latte. 
AUTHENTICALLY LA
Get your drank on in the "wild" of Malibu. Whoever invented a wine safari is just a straight-up genius in my mind. Get a group together and go for a friend's birthday!
Highlight* You'll meet Stanley The Giraffe. After retiring from acting in movies like The Hangover, Stanley now calls Saddlerock Ranch and Vineyard in Malibu home. He is practically a regular on Kylie Jenner's Instagram because #LA. BTW anyone else find it strange that Kylie isn't even 21 yet is at Malibu Wine Safari all the time?
You'll love the beautiful grounds and gardens on this insane Beverly Hills estate.
Highlight* Any Lorelai and Rory fans will recognize the Mansion as Chilton on Gilmore Girls. Entourage, Spider-Man and The Social Network were also filmed at Greystone.
Go on a sunset cruise with friends or a date, take sailing lessons or rent a boat for the day (If my birthday wasn't in January, I would totally do that to celebrate).
Highlight* Once you're done having a fabulous time on the water, head to SALT in the Marina del Rey Hotel for wine and s'mores by the fire.
Spend a leisurely weekend morning taking in The Huntington library, art collections and botanical gardens. The Japanese Garden and The Rose Garden make the drive to Pasadena well worth it.
Highlight* After The Huntington, have lunch at Julienne and drive by The Father Of The Bride house.
INSTA-WORTHY
California's twist on the Venice Canals. Spend the afternoon exploring funky Venice beach houses located right on the water. Featured in this blog post.
Highlight* Skip the Venice Boardwalk and head over to Abbot Kinney for shopping and lunch once you're done admiring the Canals. Don't miss Gjelina, Gorjana, Principessa, Burro and Urbanic.
Full of very glam restaurants, coffee shops, stores, Instagrammable street art and the best people watching. You can see the full list of my Melrose favorites here.
Highlight* Whether you're an LA local or visiting for the weekend, the Made in LA wall is a necessary photo opp. Featured in this blog post.
The largest art museum in the Western US.
Highlight* If you visited LA and didn't Instagram a photo of Urban Light, did you really visit LA? Featured in this blog post.
Easily the most gorgeous beach in Malibu. Expect sea caves, massive arch rocks and several photoshoots. Bring rosé, pizza and a blanket to watch the sun go down.
Highlight* The "If you're a bird, I'm a bird" scene from The Notebook was filmed here.
SWEAT IT OUT
Marketed as "the best workout in the world," you'll alternate between working out with weights and running on a treadmill. Get ready for moody red lights, pump up music, motivational (and very attractive) instructors.
Highlight* Burn 1,000 calories in one hour.
If you're always crazy busy, Platefit is the workout for you. Each class is only 27 minutes.
Highlight* Platefit uses a vibrating Power Plate machine for a fun and effective workout. Confession time: I actually passed out at my first Platefit class LOL! I was dizzy from the vibration and hadn't eaten anything that day and all of a sudden, I woke up on the Brentwood sidewalk oooops!
You'll get a workout and an Instagram out of this popular hike with views of the Hollywood sign.
Highlight* Very dog-friendly!
Dance party meets yoga.
Highlight* Take Matthew's candlelit yoga class – he's rumored to be Reese Witherspoon's personal yoga instructor. Featured in this blog post.
CAFFEINE BOOSTS
All pink ladies, you gotta go to Alfred Tea for the 'gram. The relatively new sister/baby of the Alfred Coffee gang, this place is the stuff of all of your cotton candy pink dreams. You'll swoon over the sweet pink interior and signs with cutesy sayings like, "I love you so matcha and "Tea, yes. You, maybe." Featured in this blog post.
Highlight* The Fancy Pink Tea List.
Fountain Coffee Room at The Beverly Hills Hotel
The definition of Instagram goals and the chicest "diner" you've ever seen.
Highlight* The classic banana leaf wallpaper and incredibly decadent grilled cheese sandwiches.
Fancy cold-pressed juice, juice cleansing and freeze.
Highlight* Try the freeze. LA's version of froyo, Pressed's freeze is made completely of juice—promise it's delicious. I always get strawberry and vanilla with strawberry toppings!
Die hard fans will tell you Go Get Em Tiger is the best coffee in LA. Perfect spot for creative types on the verge of something big.
Highlight* Frequented by Jake Gyllenhaal and Cupcake and Cashmere's Emily Schuman.
SPLURGE
The prettiest nail salon you ever did see.
Highlight* Choose from over 350 shades of luxury nail polish.
Open since 1948, the Brentwood Country Mart strikes the perfect balance between nostalgic charm and LA modernism. Ronald Reagan used to frequent the barbershop and Gwyneth Paltrow's goop just opened at the Mart. I can never leave the Mart without picking up at least one cute card from Sugar Paper.
Highlight* Stand in line for Reddi Chick (aka the BEST chicken tenders and fries you'll ever have) with Ben Affleck and Snapchat's Evan Spiegel.
A massage boutique for millenials.
Highlight* Crunched for time? Stop in for a rejuvenating 25 minute massage in this idyllic, bohemian space.
Like Disneyland for shopaholics. It's the most fabulous at Christmas time.
Highlight* For extra shopping fuel, sip on afternoon tea and nibble on macarons at Ladurée. Featured in this blog post.
CRAFTY COCKTAILS
Best bar on the Westside. Bungalow feels like a giant house party with very cool, beautiful people. I honestly kind of hate going out because I'm a 25 year old grandma so if I'm making the effort to go out, it's most likely for Bungalow.
Highlight* Almost guaranteed you will see someone from The Bachelor/Bachelorette.
A fairly new Venice cocktail bar with a vintage vibe.
Highlight* One of the best happy hours in Venice. Draws a young, lively crowd on Friday and Saturday nights—go early to beat the line.
Very trendy plant-based Mexican restaurant in the heart of West Hollywood.
Highlight* The snowcone marg.
Go for chic cocktails and a 360 view of 90210.
Highlight* There literally isn't one bad seat in the house, but try to sit near the glass.
Okay Angelenos—what did I miss?! Please share your favorite LA gems in the comments!

Outfit: Endless Rose top, Articles of Society jeans (similar)
Accessories: Prada purse, Steve Madden shoes
Jewelry: J.Crew earrings (similar)