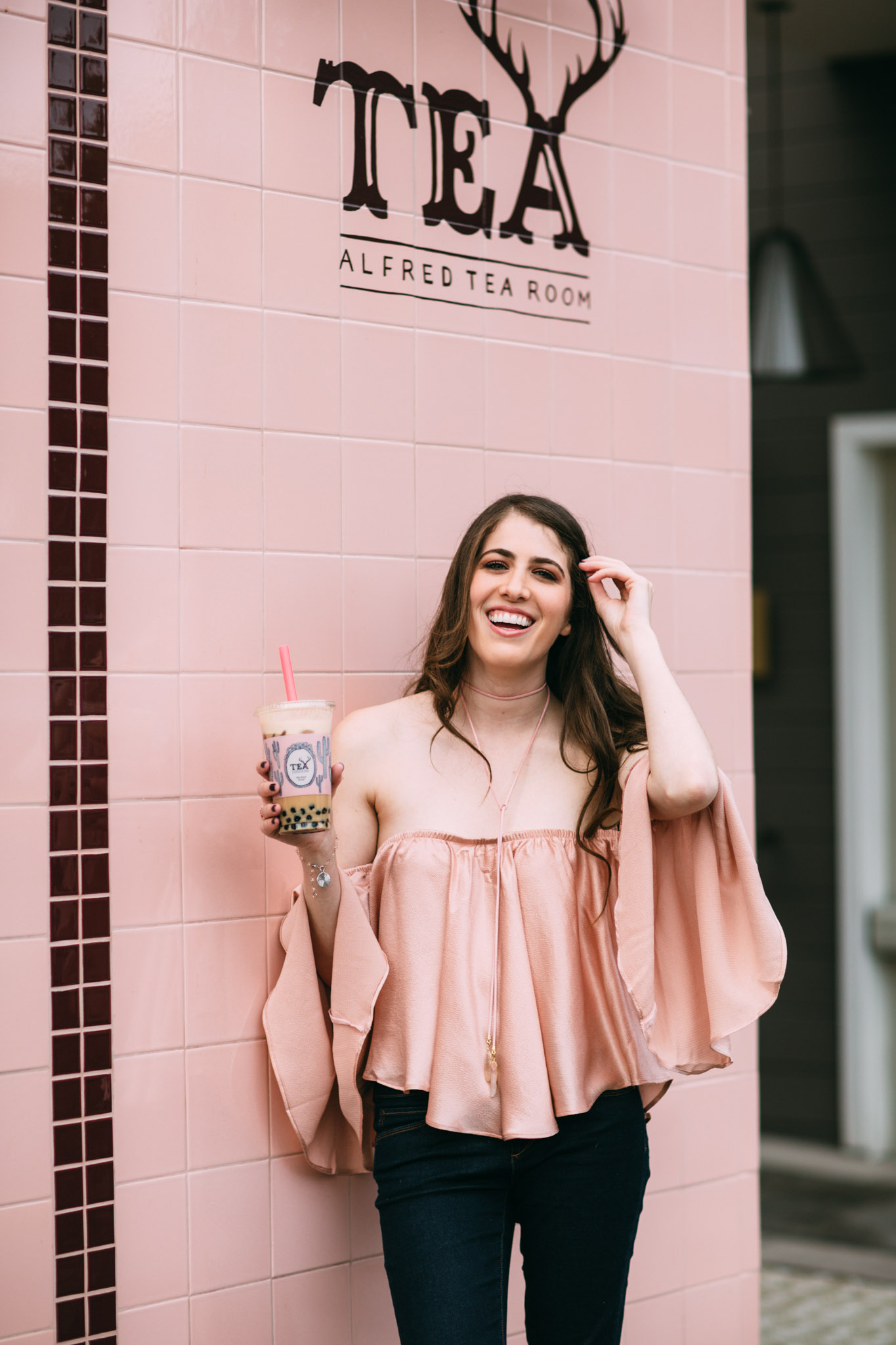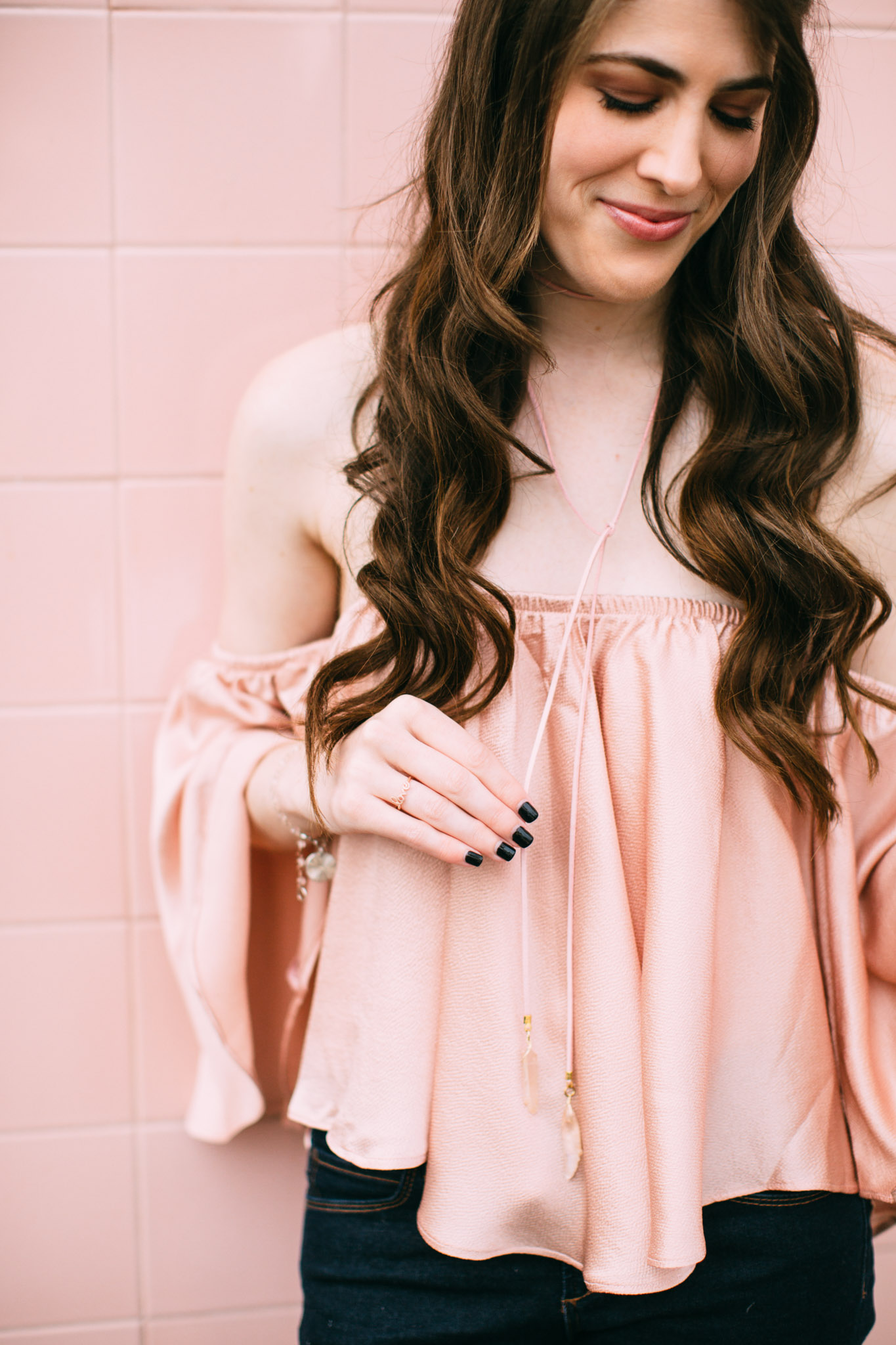 Hi team! I know what you're thinking. "Brooke, how many times have you been to Alfred Tea in the last month? I mean, this all seems a little excessive? Can this much boba really be good for your brain?" If you follow me on Instagram, you've probably seen that I gram Alfred Tea on my Insta Stories quite a lot. Ok yes I admit I'm a frequent customer but don't tell me it's wrong to love such a pink, happy and delicious establishment! However, I did get a parking ticket the last time I was at the Tea Room so maybe this is the universe/parking god's way of telling me to cool it on the boba for a while? And yes I matched my blush outfit to Alfred's blush walls because #obviously. You can read about more of my favorite Melrose spots in this blog post : )
Isn't this top fun? It doesn't get much better than these flutter sleeves. Plus, the brand is called Backstage so I kind of feel like a rock star when I wear it. Spicy right? When I go for the pink, I really like to give it my all so I completed the look with this blush choker and these blush heels. I mean if you don't already own these heels, are you really living?!
Alrighty I also want to let y'all know about Shopbop's Event of the Season sale. It's no secret that this lady loves a good sale. You'll get 25% off orders of $500 or more with code EVENT17 and 20% off orders under $500 with code EVENT17. The sale runs from 4/12-4/14 for Shopbop and 4/12-4/16 for East Dane. Can I get a group "yippee?!" Take a deep breath, grab a cup of coffee or a glass of wine (depending on what time you're reading this!), and let's get shopping! What are y'all feeling? Here are some of my top picks. I mean I really want everything but a girl has got to be practical, ya know?

Have a great rest of your day! I'm going to the LA flower market for the first time tomorrow morning, so I'm getting way too excited about all the blooms I'm going to take home with me. Please let there be peonies! xx

Outfit: Backstage top (size down), Articles of Society jeans
Accessories: Prada purse, Steve Madden heels (more sizes available here)
Jewelry: CJK Designs choker (similar design here)