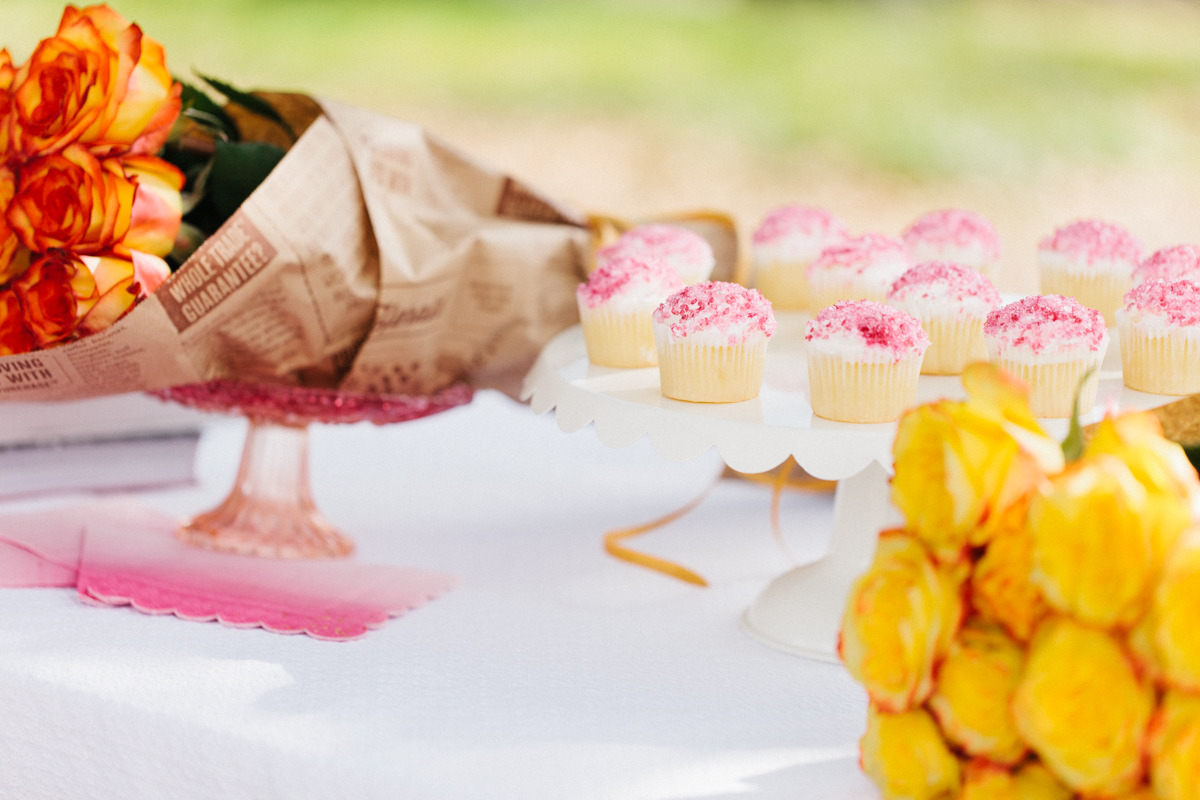 Outfit: Eliza J dress (belt included)
Accessories: Pink bow (similar), Rebecca Minkoff purse (similar), Steve Madden heels
Jewelry: J.Crew Factory bracelet
Makeup: Chanel lip gloss in 119 Wild Rose, Revlon nail polish in 725 Provocative
Other products: Whole Foods cupcakes and flowers, World Market white cake stand, Anthropologie pink cake stand, Swoozies pink napkins, Hermes box, Wuthering Heights, Front Roe, Paris
The weather in Dallas has been beautiful lately, so I had the perfect excuse to put on this springy dress and spend the afternoon in the park. I love that this outfit is vintage-inspired and oh-so-feminine. Plus, who doesn't have a thing for pink-checkered patterns? I have a feeling this is going to be the "it" dress this spring!
I never go to the park empty handed. I like my picnics to have several sweet treat options. Bonus points if there's wine! How do you picnic?
Who's excited for The Women Tell All tonight?! It's going to be CRAY.