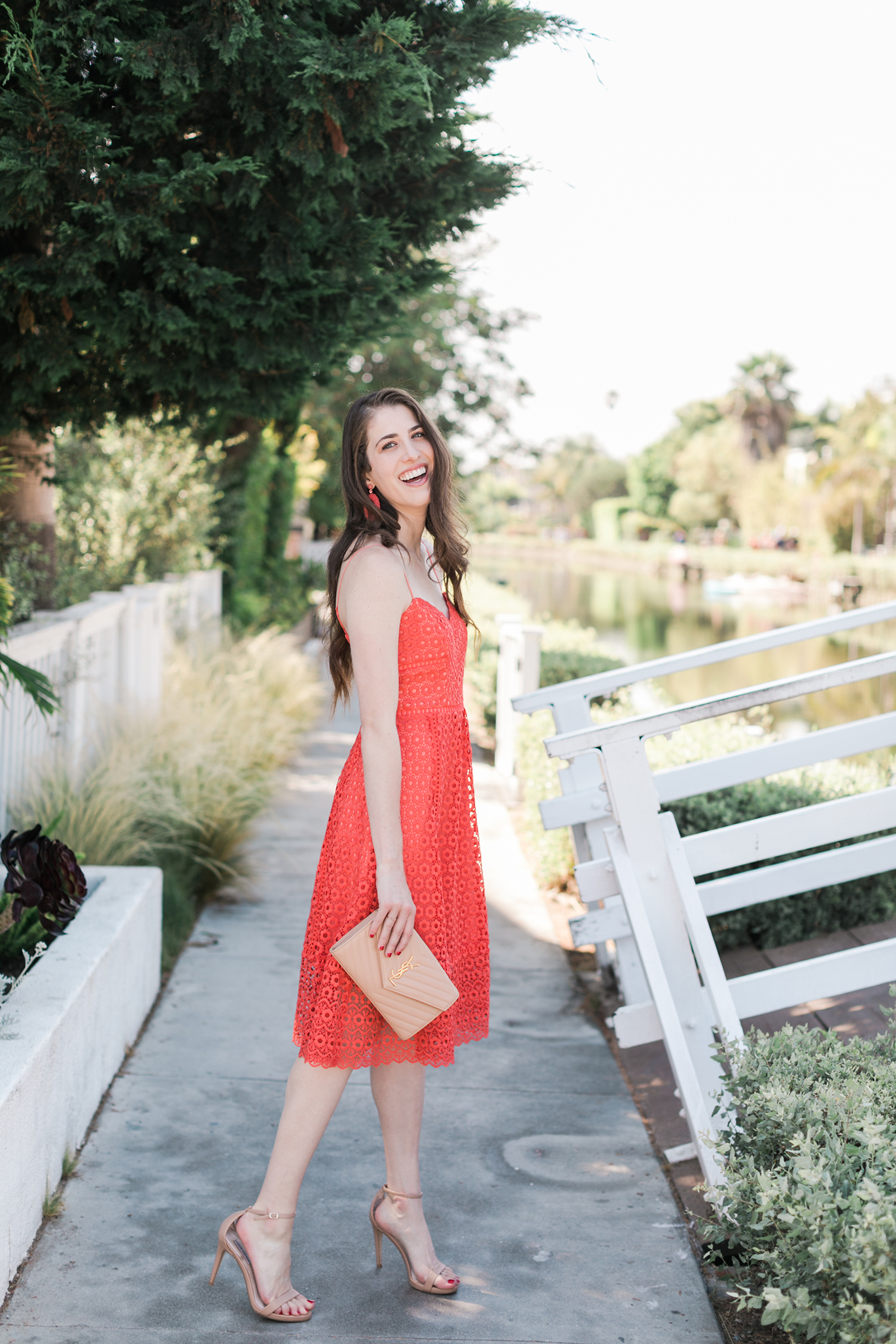 I'm all about this happy daisy dress. It's calling out for a party and perfect for end-of-summer and fall weddings. I know I'll be pulling it out again for more weddings in the spring as well. I'm at the age where my college friends are starting to get wifey-ed up, so the save the dates have already started rolling in for 2018! If you're getting this dress, you gotta go for the matching earrings too. Both the dress and earrings are on sale and come in black, so I'm thinking I need both. Is that ridiculous or a great idea? I'm definitely thinking about it.

Outfit: J.Crew dress
Accessories: YSL clutch, Steve Madden shoes
Jewelry: J.Crew earrings
A few other favorite new J.Crew finds:

On a different note, I've found myself down quite the Internet rabbit hole today…
I'm totally making the ultimate avocado toast for breakfast tomorrow.
I'm on the hunt for the perfect white tee. So basic I know but everywhere I look, some cool LA girl is wearing one tied up in the front. What do y'all think of this one?
I salivated over "The Single Best Dish To Try In 18 Different LA Neighborhoods." Can't wait to try them all. Should I make a fall bucket list solely based around eating, haha?! I totally agree that Pizzana is the best restaurant in Brentwood. Their Neo Margherita is the stuff of DREAMS.
This heart breaker denim jacket would be the cutest gift for a friend with the chicest kid on the playground. Adorable.
Your end of summer party won't be complete without this sweet corn guac. Oh and these snickerdoodle s'mores.
Send this hysterical doormat to your rosé-loving friends.
Have you ever seen an Instagram account as fun as @bonjourfete? Their party goods store in Studio City is my happy place.
I felt like this Instagram was posted specifically for me. Damnit, Cheeto Puffs. Why do you have to be so tasty? (White cheddar flavored obviously).
Speaking of Cheeto Puffs, I've been trying to order this pink workout set to motivate myself to get my booty to the gym. The sold out struggle is so real.
My friends Erica and Alexis recently re-launched their entertaining blog, Darlington Avenue. How amazing is their zingy lemon-themed party?!
xx