Hi ladies! I am popping in today to share a few of the fall outfits and jewels I've been wearing all day every dayyy. My favorite items shown below are this cozy cardigan, this suede jacket, all of my Gorjana jewels (especially the Cayne Crescent Pendant Necklace) and this lace-up sweater dress. If you're looking for a few fall staples to add to your closet, these are your babes.
How is everyone feeling with the start of the holiday season? I have been working my tail off and all of a sudden, I looked up and Thanksgiving is in two days. I mean, what? Did I just miss Halloween entirely? Come to think of it, when was the last time I washed my hair?
As we move into the holidays, I'm trying to remind myself that the greatest gift I can give myself (well besides Chanel) is to breathe and believe. Do me a favor and do the same for yourself, okay?
I hope you have a magical holiday season– and don't have to break into the emergency Chardonnay too often around your relatives. Cheers x
Moscot sunglasses, Chanel lip gloss in 119 Bourgeoisie, BP LA necklace (similar), Gorjana crescent pendant, Aqua cashmere cardigan, Club Monaco dress, Gorjana stackable rings, Prada purse (similar)

Natasha Denona lip gloss in #05 Plum, Cupcakes & Cashmere jacket

Chanel lipstick in Envoutante (similar), Gorjana earrings, Gorjana necklace, Ella Moss top, Cuyana bag, Gorjana beaded bracelets, Gorjana cuff, STS Blue jeans, Steve Madden heels

Chanel lipstick in Envoutante (similar), Vintage necklace, Topshop top, STS Blue jeans, YSL clutch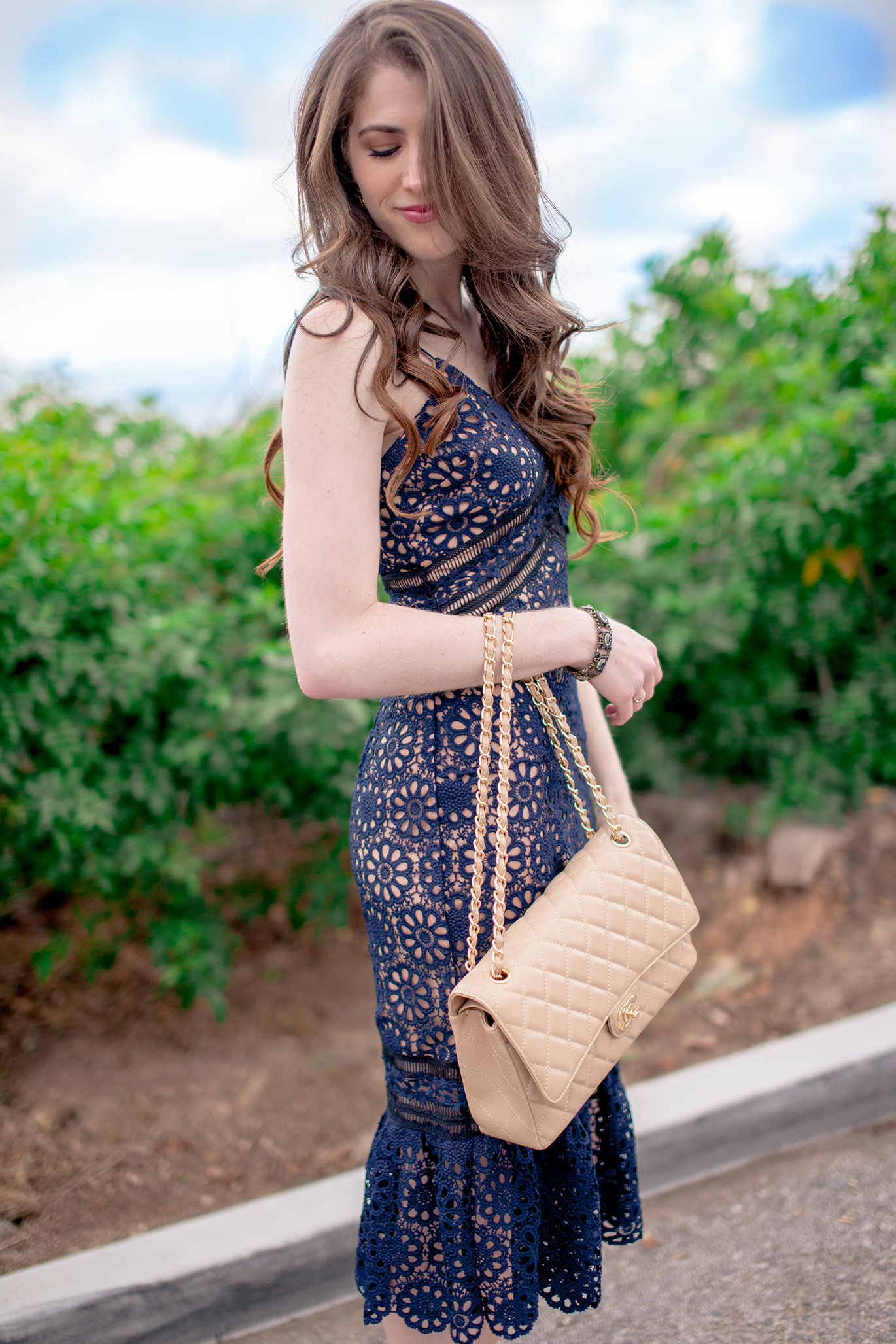 Aqua dress (similar here and here), Chanel purse (similar), Vintage bracelet

Gorjana earrings, Chanel lip gloss in 119 Bourgeoisie, BP necklace (similar), Gorjana rings, Gorjana bracelet, Lovers + Friends dress

Moscot sunglasses, Gorjana earrings, Natasha Denona lip gloss in #05 Plum, Gorjana choker, Cupcakes & Cashmere dress, Cuyana bag, Gorjana bracelet, Gorjana ring

Photography by Kara Coleen, Felicia Lasala and Samantha Klose