Photo credits go to my lovely roommate Kim Haller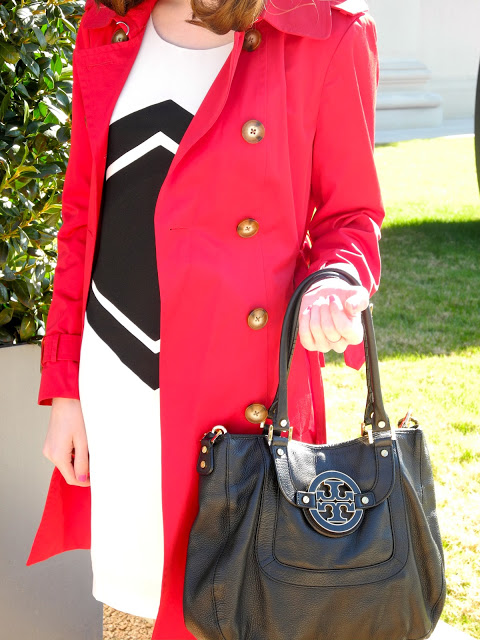 Whenever I shop, I
tend to gravitate toward anything sparkly, sequin and/or made of tulle and
ignore the work-appropriate rack. As a second-semester junior, I'm on the hunt
for a summer internship that I hopefully can turn into a job after graduation.
On my first day of work last summer, I showed up in a bright sundress and
cardigan when the entire office was dressed in black! In an effort to not
repeat that mortifying experience, I've been searching for more neutral,
monochromatic palettes. This classic shift dress fits the bill. It's smart and
sophisticated for the office, and the cool geometric print adds a little
something extra.
Because I just can't
resist an unexpected pop of color, I paired a Burberry-inspired trench in
a bold red hue. A Burberry coat would be a gorgeous investment in my future,
but for now this look-alike will have to do!