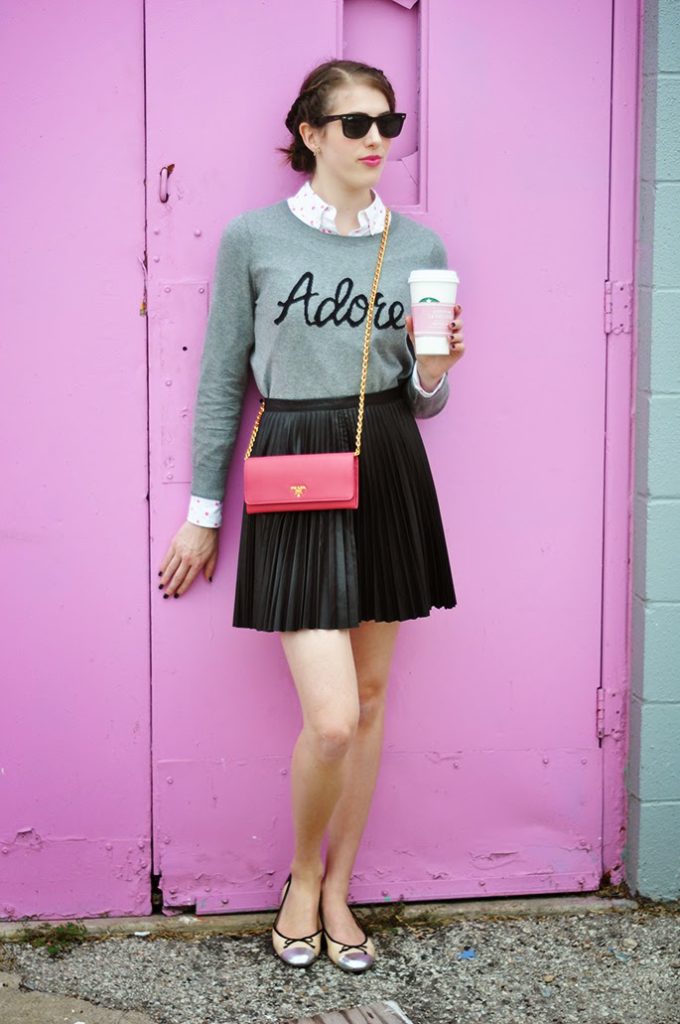 Photos by Spencer
Curtiss
I had the pleasure of
visiting
Pouf
yesterday to get my hair done by the best braiders in the
business! The décor is darling, the staff treats you like a princess and the
prices are fair. What's not to love? Book an appointment at
Pouf's braid bar
for your next sorority formal, bachelorette party or girls night out and enjoy
a crown, fishtail or waterfall braid for just $25. Check out the rest of what
Pouf
can do on
their website
.
On another note, you
need to get your butt to
Old Navy
right now, because their fall arrivals are so
adorable. I walked out with an armful of new goodies including
this sweater
. Dallas weather was blissfully chilly this weekend, so my shopping trip
came at the perfect time.