Have you gotten
into the swing of the holiday season yet? I have! Tacky Christmas
sweater parties are all over my calendar.
Zooey Deschanel's quirky Christmas CD
is on repeat, and I've certainly done my fair share of holiday shopping. Now two finals are
all that stand in my way from trimming the tree with my family. I also can't wait to build a gingerbread house with my besties from back home. It's okay if I eat our
dilapidated creation as soon as it's done, right?
I
can never resist fur, jewels and sequins around the holiday season. I know, I'm such a cliché.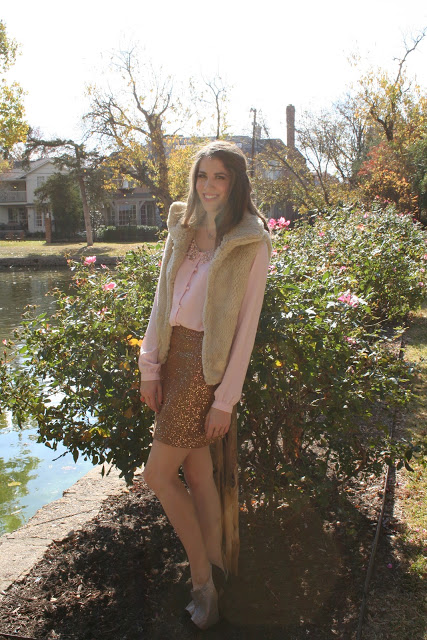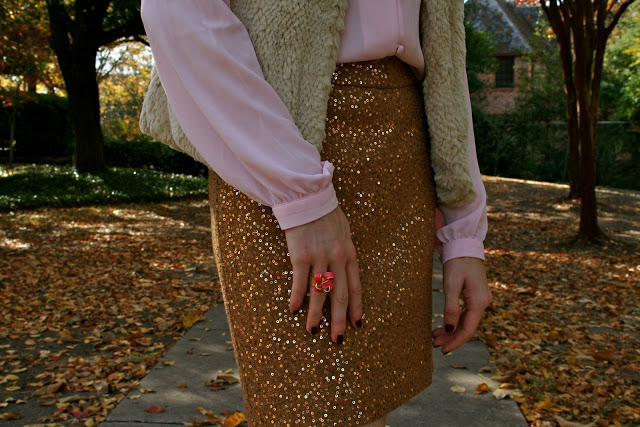 I'm all about
delicate details, so I paired my beaded blouse from Forever21 with sweet
necklaces from
Gemma Collection
in Dallas. Gemma is my favorite new boutique. I always experience serious jewelry box envy
whenever I set foot into the store and find myself walking out with a new
piece. We're very lucky to have stolen Adriane Sack, the owner, away from
Chicago!
Isn't
Robbi Jo Robyn
a beautiful photographer? I know she will go far in the art world. Then I can
say I knew her when! ; )
Happy Holidays
everyone! Good luck with finals! I'll be hunkered down in the library for the
next week unfortunately…