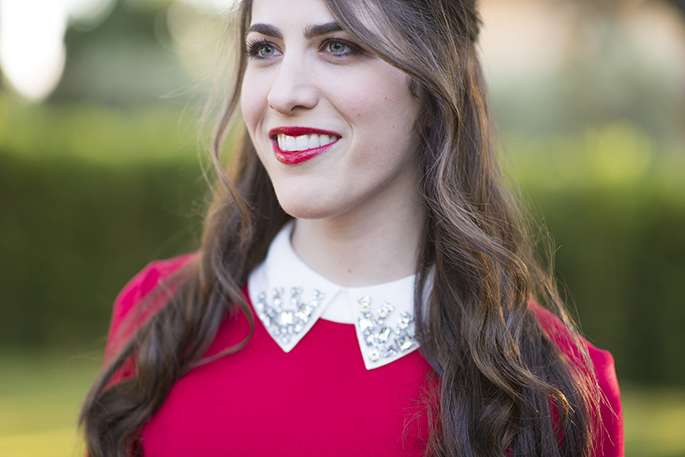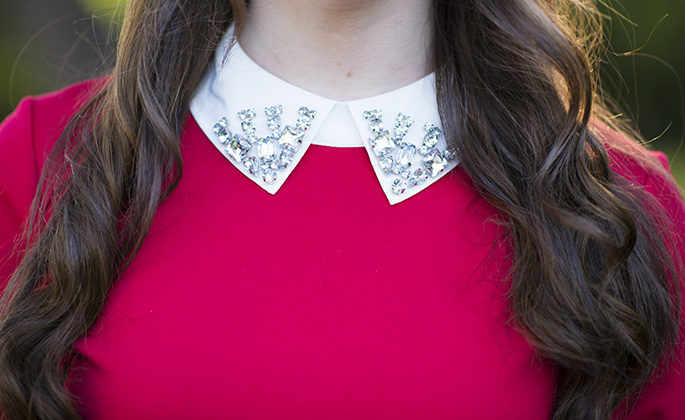 One of my favorite holiday traditions is taking our annual family Christmas card. We typically take the card around Thanksgiving when my brother and I are both home, and it's always a fun way to officially kick off the holiday season in the Reagan household! I'm a very sentimental person (especially around the holidays!), so I love looking at our family cards over the years and seeing how we have grown and changed. I swear I used to be the taller sibling!
We received so many compliments from our family and friends on our
Tiny Prints
holiday card last year, so we're ordering from
Tiny Prints
again this year. We used the My Photo tool to see our photo in every design while we were browsing, which made it a lot easier to narrow down our favorite. We ended up selecting
the Gilded Ampersand card
. We were able to choose our own greeting, trim, paper quality and back of the card design. We wanted to put a cute picture of our dog Finnegan on the back of the card but he was feeling a little camera shy during our shoot! If you're feeling fancy, you can also customize the envelope design
and liner, address labels and stamps.
Tiny Prints
cards are currently 50% off through Thursday, December 3 with code CYBERMON50
Have a wonderful holiday season full of love and laughter! xx