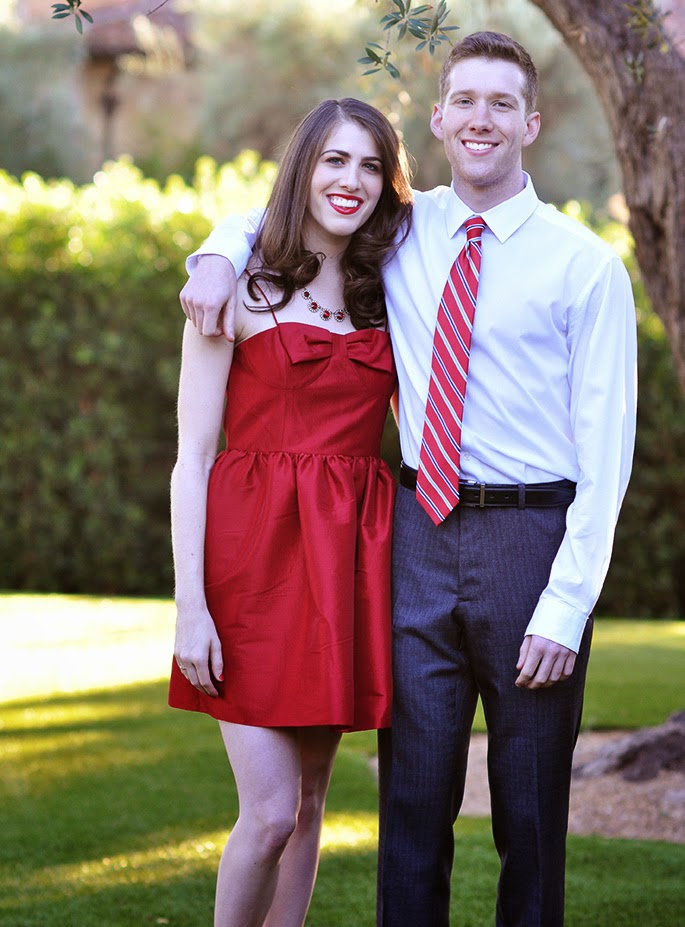 We had so much fun
taking our family Christmas card photo this year! How adorable is my younger
brother, Will?! I can't believe how much he towers over me! We wanted our dog,
Finnegan, to be in the photo with us. We even bought the cutest antlers for
him, but Finn was not having it! My
mom was only able to snap a photo of him terrorizing the rose bush!
I always love giving
and receiving holiday cards. My mom saves them every year, so we have the most
ginormous box filled with everyone's cards. It's always fun to go through the
cards and see how our family and friends have grown up! This year, we're
ordering our cards through
Tiny Prints
. My mom and I poured through the site
together and narrowed the selection down to five options:
Enchanting Holly
,
Delightfully Merry
,
Cheerful Copse
,
Rejoicing Hearts
and
Delightfully Happy
. We
ended up choosing
Delightfully Merry
, and I think the card turned out really
well! I love the festive red Merry text, and the gold metallic edge adds the
perfect amount of glam!
Happy Holidays from
the Reagan family! Wishing you love, laughter and sparkle in 2015!