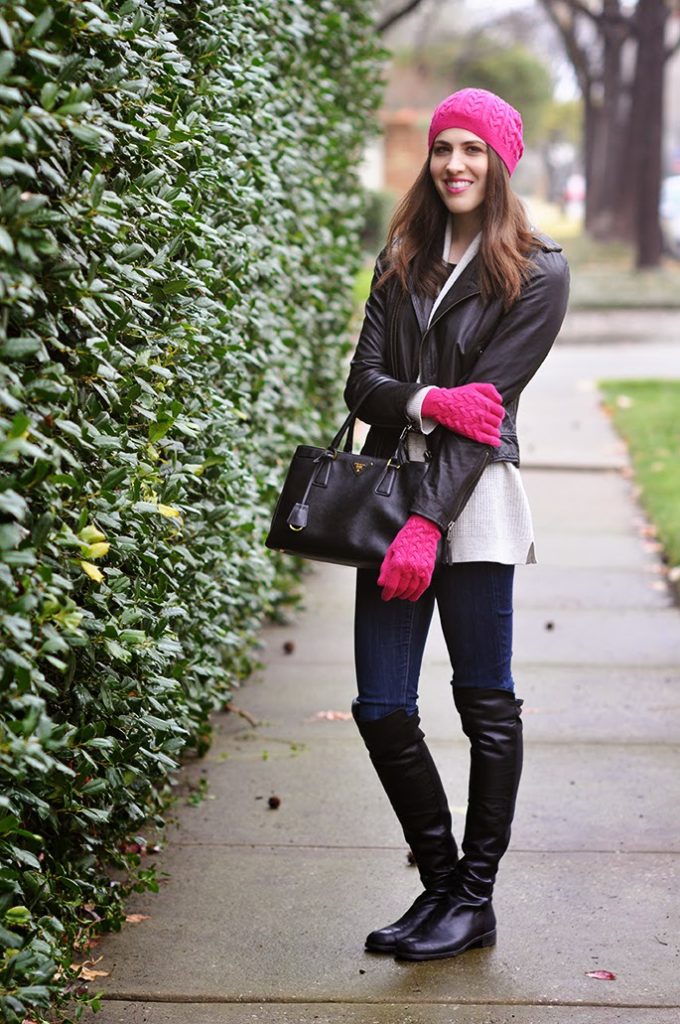 Photos by Spencer
Curtiss
The weather has been
super icky in Dallas lately. All I want to do is curl up in my bed and
binge-watch Entourage on HBO Go! When I do make myself leave the house, I like
to add in pops of pink to brighten my look and mood. I also pile on the
layers!! How do you dress for the cold?