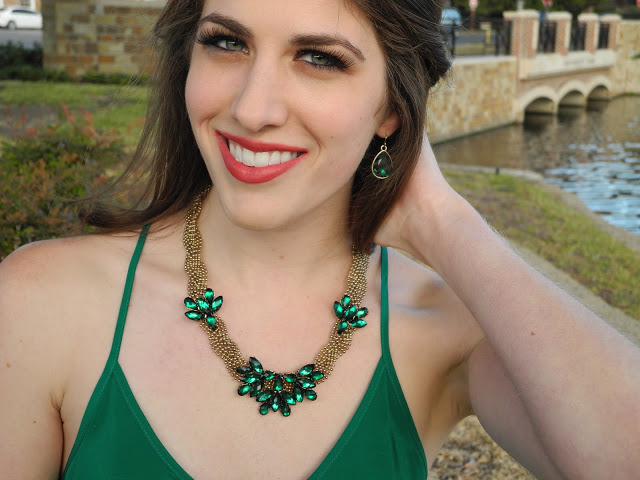 A huge thanks to my adorable "little sis" Lauren for taking these photos!
I'm writing an article on Neiman
Marcus Downtown for my reporting class. Naturally, my friend Alex and I went to
do a little "research" Friday afternoon. So glad we did! I snapped up this
Amanda Uprichard top
and CUSP necklace
(similar)
. I'm finding emerald
jewel-tones irresistible this season. Plus, the handkerchief hem on the top is
so playful. I dressed down the elegant emerald shade with
relaxed jeans
and a
streamlined black blazer
(similar)
.
Perfect outfit for a date night,
no? Which restaurants do y'all like to go to on dates? I recommend
rise n°1
and
La Fiorentina
for a vintage romantic vibe. If you're in the mood for a more fun
and upbeat atmosphere, check out
Naan Sushi
or
Mi Cocina
.