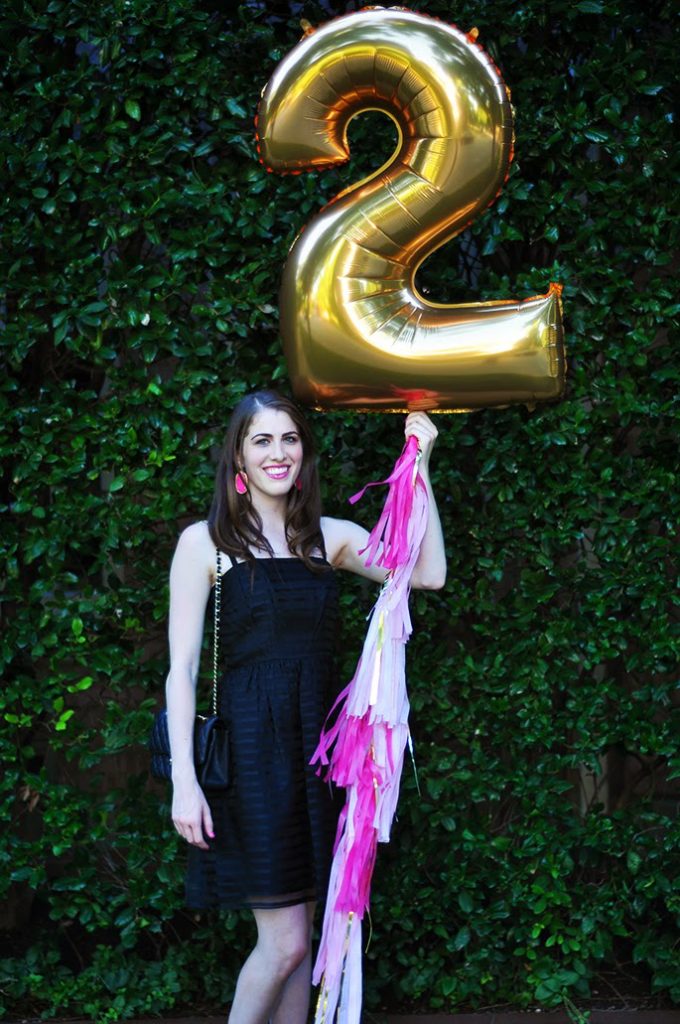 Photos by Spencer
Curtiss
I get really, really
excited about birthdays, so obviously I had to treat Brooke du jour's 2nd
birthday like an actual birthday. As I started planning, I knew I wanted to
include my favorite things: dessert, pink and a fit-and-flare party dress.
I spotted
Edoughble cookie dough
on a friend's Facebook page and instantly knew it would be
perfect. Isn't edible cookie dough the most BRILLIANT idea you've ever heard?
If you're like me, you've been eating regular cookie dough your whole life and
haven't died from salmonella poisoning yet, but edible cookie dough sounds
safer. Plus, there are
sprinkles
in
it.
Obviously there were
a million ways I could incorporate pink into this post. As a self-proclaimed
pink-aholic, the possibilities really were endless. But, the
Steph Shives Studio balloon
from
my 22nd birthday
was such a hit that I knew I
needed to continue the tradition!
As for the dress, I
had a very clear vision of what I was looking for. After a 4-hour marathon at
the mall (
I know, being a fashion blogger
is really hard
), I found the
perfect little black dress
. I can wear it so
many different ways, but the subtle stripes and organza fabric give it a little
something extra.
I know this all
sounds a little silly, but when I started Brooke du jour two years ago, my main
goal was to make this blog a happy, fun place. I hope you get a kick out of
this post and many more posts to come. Thank you for helping me celebrate! xo