Photos by my dad. See
more of his incredible work
here
!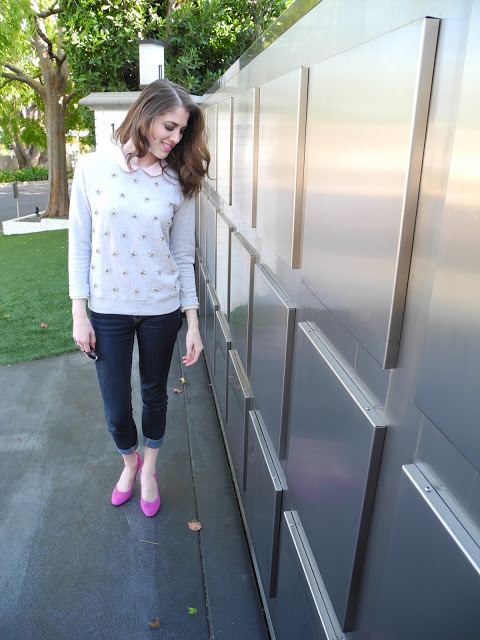 I'm so happy to be
home for spring break! My mom and I talk practically five times a day even when
I'm at school (I know, we're
really
close)
but it has been so nice to shop, share a glass of wine and gab together. It was
my mom actually who suggested I try on
this bejeweled sweatshirt
. I paired it
with her pink pumps and
voila
!
The effortless appeal
of the sweatshirt felt appropriate for a casual dinner by the beach last night.
I even kicked off my heels and went for a stroll on the sand to watch the
sunset. Remind me why I willingly left LA again?!
Before I head back to
Texas, I'm making a little pit stop in San Francisco for the weekend. Any
thoughts on must-sees in the city?