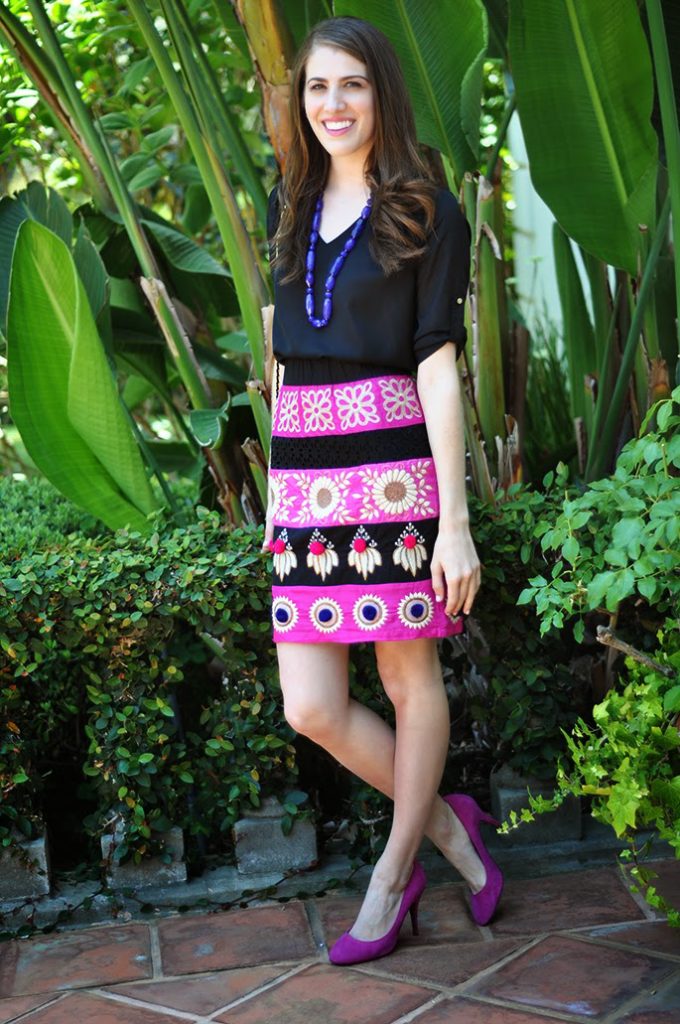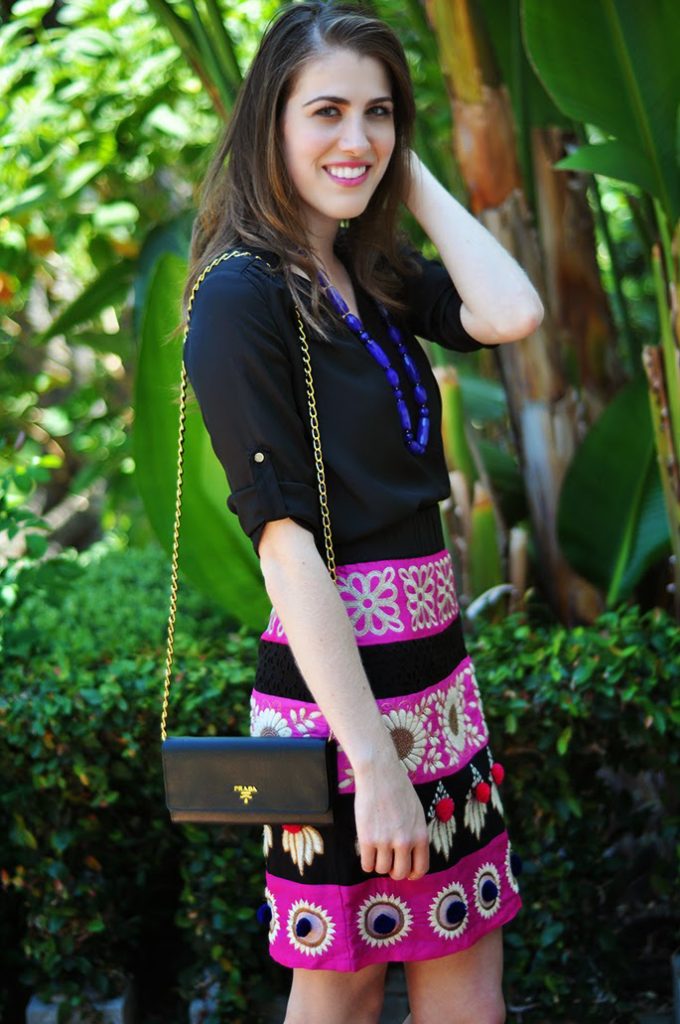 Jewelry: Forever21
necklace
Whenever pom poms are
involved, you're sure to feel in a festive mood! I'm so obsessed with this
skirt's elaborate embroidery and vibrant color and print. I paired it with a
simple black top so such a special and unique skirt could really take center
stage- exactly where it belongs!