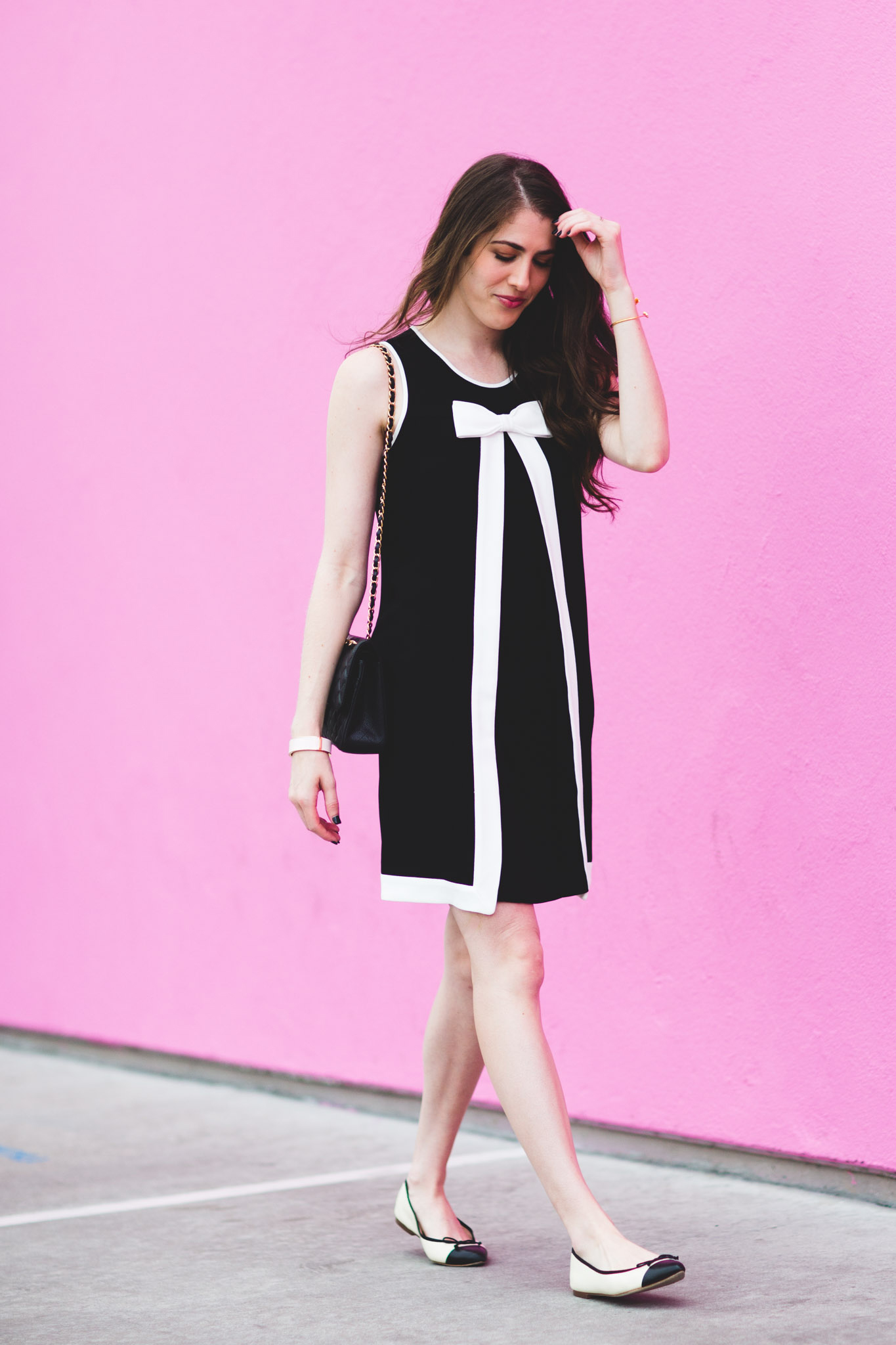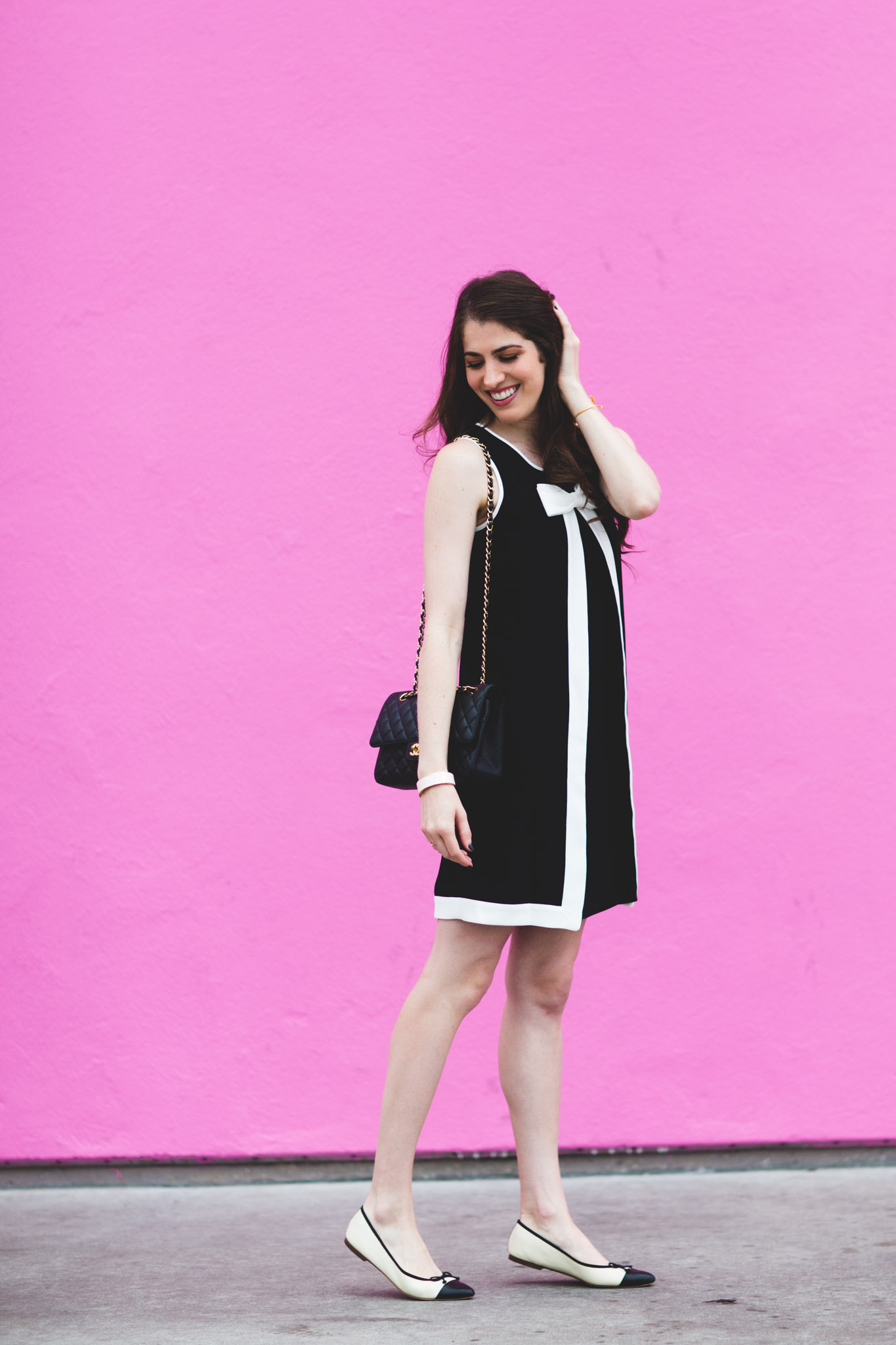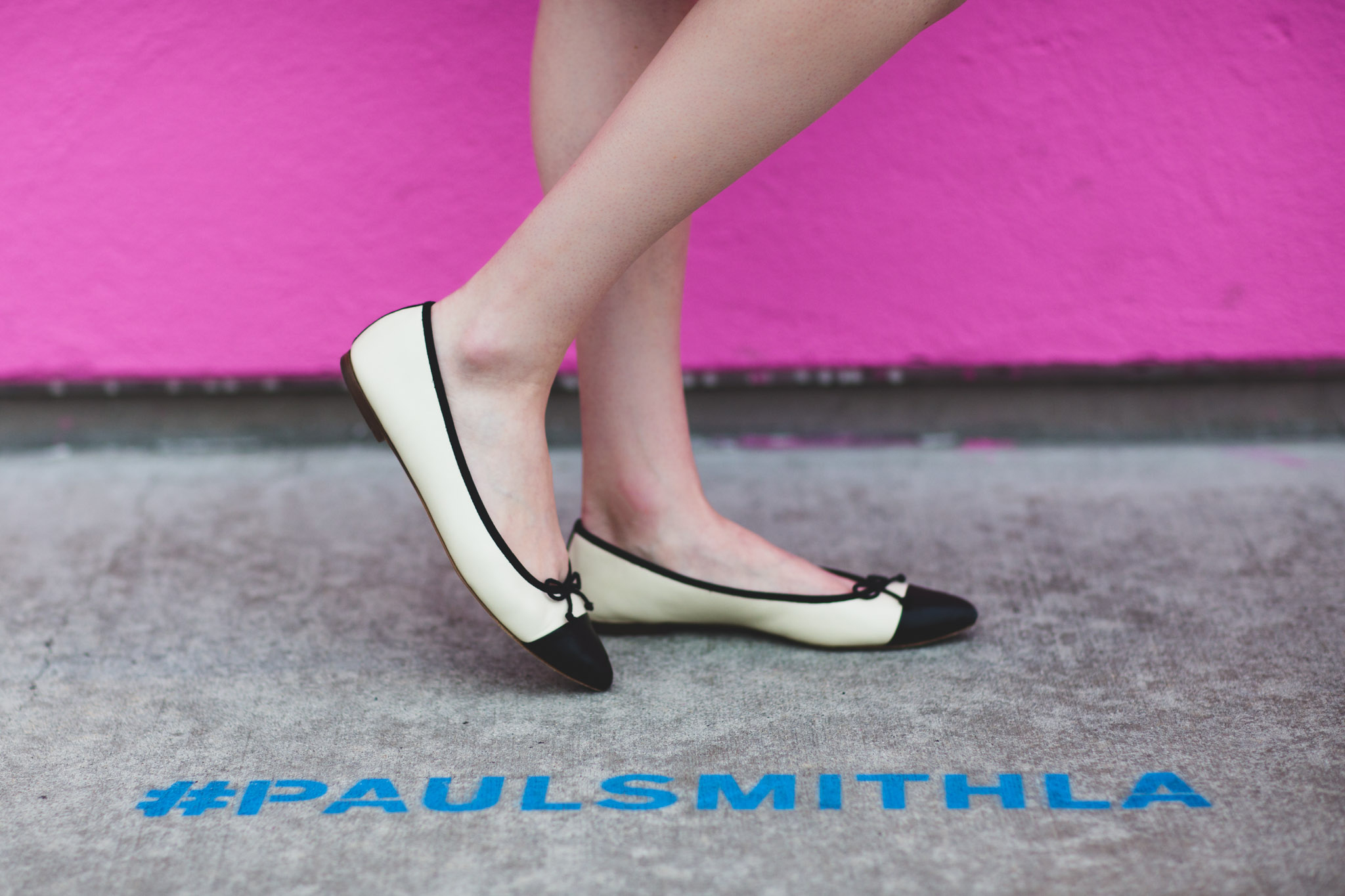 Hi there! I'm popping in today with a quick hello! We shot this look at the famous pink wall on Melrose. It's basically an Instagram icon and a fun spot to take pictures and check out the scene whenever you're in LA. The wall always has a ton of people hanging around—there was actually a rap music video being filmed right next to us. Only in LA, lol!
I love how the whimsical bow detail on this dress plays off the girliness of the wall. (Is girliness a word? If not, I just made it one, lol!) I also have to mention these classic pointy toe flats. They feel very Chanel and Parisian but the nice surprise is they're under $100. Thank you, J.Crew!
Before I run off today (most likely in hot pursuit of a breakfast taco), I also wanted to mention a giveaway I'm hosting with a bunch of great bloggers! The winner will receive a Gucci GG Marmont Matelassé Mini Bag– umm whaaat?! The more "tasks" you complete below, the more entries you will receive.
Money Can Buy Lipstick | Mash Elle | Ashley Brooke Nicholas | Diary of a Debutante | Sunshine & Stilettos
Polished Closets | Every Chic Way | Sylvie in the Sky | By Brittani Lauren | Coming Up Roses
xoxo Bella | Blush & Blooms | Wild One Forever | Fashion and Frills | Glitter Inc
Life Lutzurious | Glitter & Spice | Maggie a la Mode | The Closet Crush | Vandi Fair
Brooke du jour | Alicia Tenise | Just Add Glam | The Dandy Liar | The Glitter Gospel
A Lo Profile | Top Knots and Pearls | Have A Wesley Day | Fleurdille | The Lush List
Ruthie Ridley Blog | The Material Girl | Twenties Girl Style | Hashtag Fab Life | Street Style Squad
To B Candid | So Heather | Boho Chic Cafe | Always Coco Noelle | Sandy a la Mode
Thank you for entering and good luck! I'm crossing my fingers for ya : ) xx

Outfit: CeCe dress (also similar here)
Accessories: Chanel purse, J.Crew ballet flats
Jewelry: J.Crew pink bangle (see more styles here), Gorjana gold leaf bracelet (see more styles here)