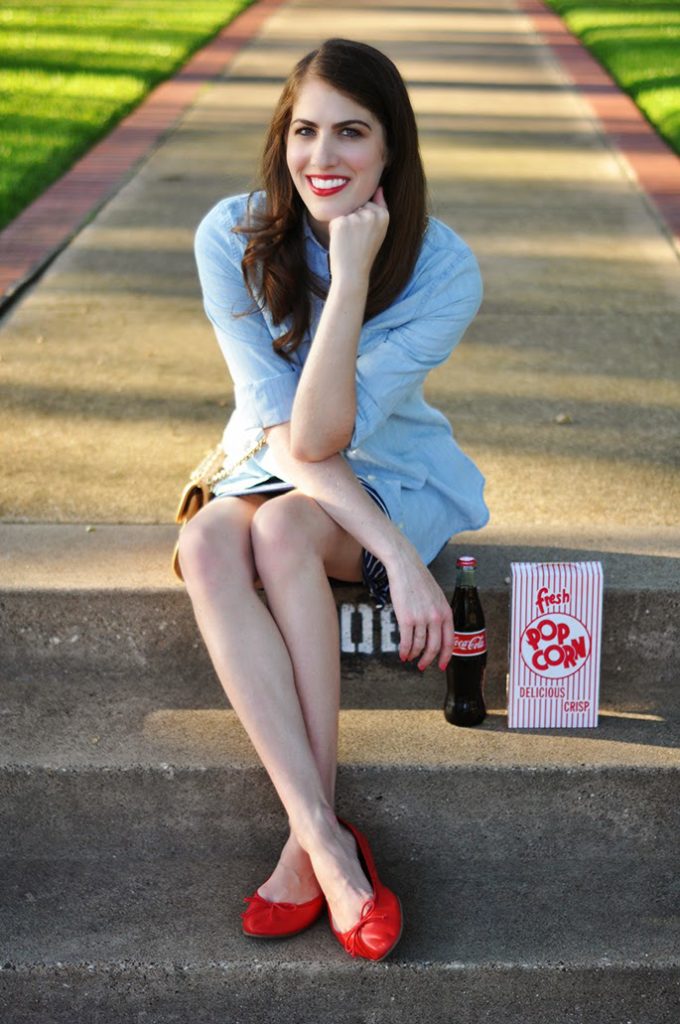 Photos by Spencer
Curtiss
Makeup
: L'Oreal lipstick
in 312 Ravishing Red
(similar)
Is this the perfect
outfit for a summer baseball game or what? It feels very all-American to me. All
I need is
this hat
to complete the look!
I seriously had at
least 15 items in my dressing room when I was shopping at
Old Navy
last
weekend. I ended up choosing classic pieces like
this chambray shirt
and
this striped dress
, because I knew I could re-wear them in a million different ways. What are
your favorite go-to pieces in your summer closet?
Side note: Could this
house be any cuter? It's exactly the house I want when I'm a grown-up except I
would paint the front door a vibrant red.