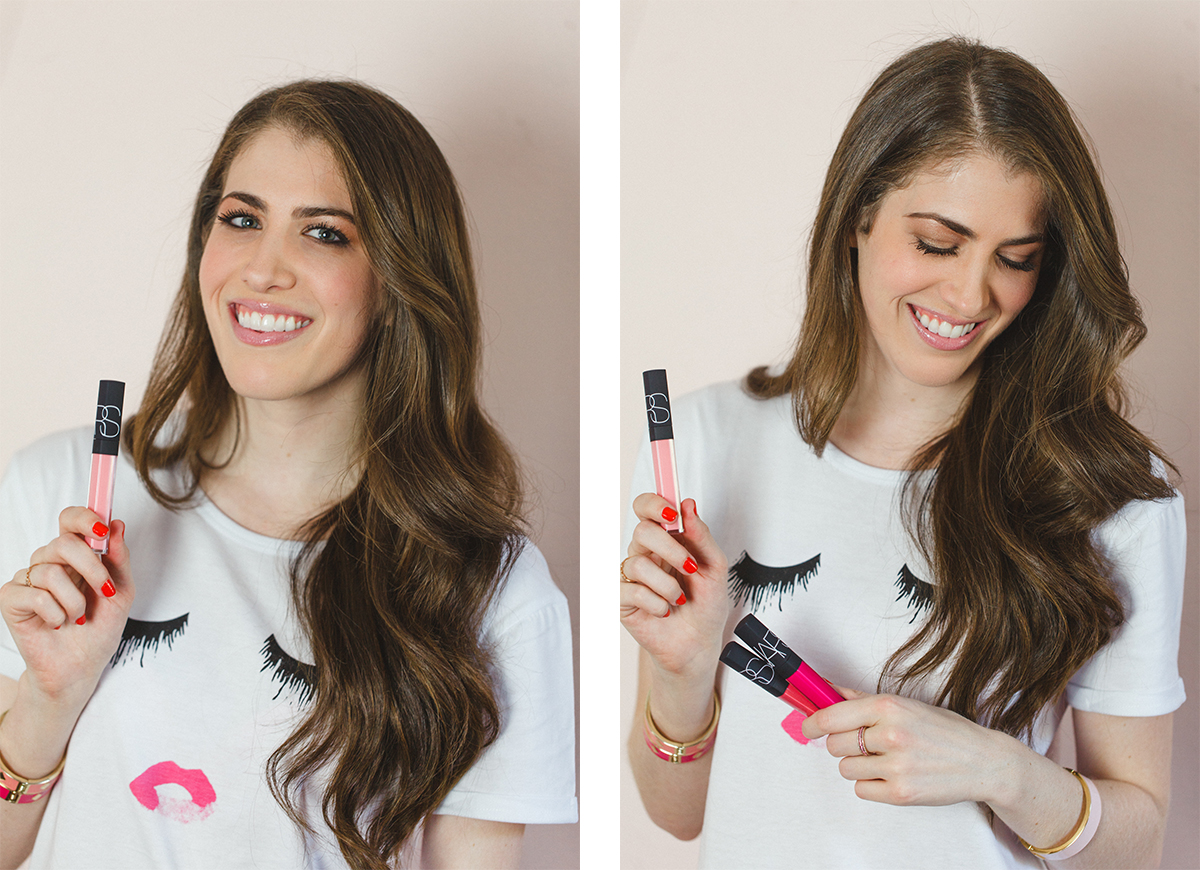 Nars lip gloss in Turkish Delight
Nars lip gloss in Super Orgasm
Makeup: Nars lip gloss in Turkish Delight (light pink, pictured first), Nars lip gloss in Priscilla (hot pink, pictured second), Nars lip gloss in Super Orgasm (coral, pictured third)
Outfit: She Inside shirt
Accessories: Vintage tray (similar), Gruet sparkling rose, Kate Spade cocktail glasses, Voluspa candle, Swoozies cocktail napkins
Y'all know I can't walk into a Sephora, Nordstrom or CVS without leaving with at least a few (okay- more like a half dozen) beauty products. Today I thought it would be fun to highlight my latest lip gloss finds for spring. I also added in some sparkling rosé for good measure. So grab a glass and we can get started!
First up is Nars lip gloss in Turkish Delight. I love how soft and pretty it is. It's the perfect shade for everyday wear. This color totally reminds me of something Katey McFarlan would wear. Anyone else totally obsessed with her? #GirlCrush
Next we have Nars lip gloss in Priscilla. This color is basically the total opposite of Turkish Delight. It's loud and bold and demands for attention in your makeup bag! It's necessary for those days when you feel like borrowing a page from Barbie's playbook. I've gotten a surprising amount of wear out of it lately. I don't like to pick favorites, but this baby is my #1 lately.
Last (but not least) is Nars lip gloss in Super Orgasm (sorry Mom). This shade is a coral/pinky gold, and it's a good in between color from Turkish Delight and Priscilla. It's pretty sheer but it'll last you if you pile on the coats. My only issue is the name- Nars, you are making a girl blush!
Any other beauty posts y'all want to see on Brooke du jour?