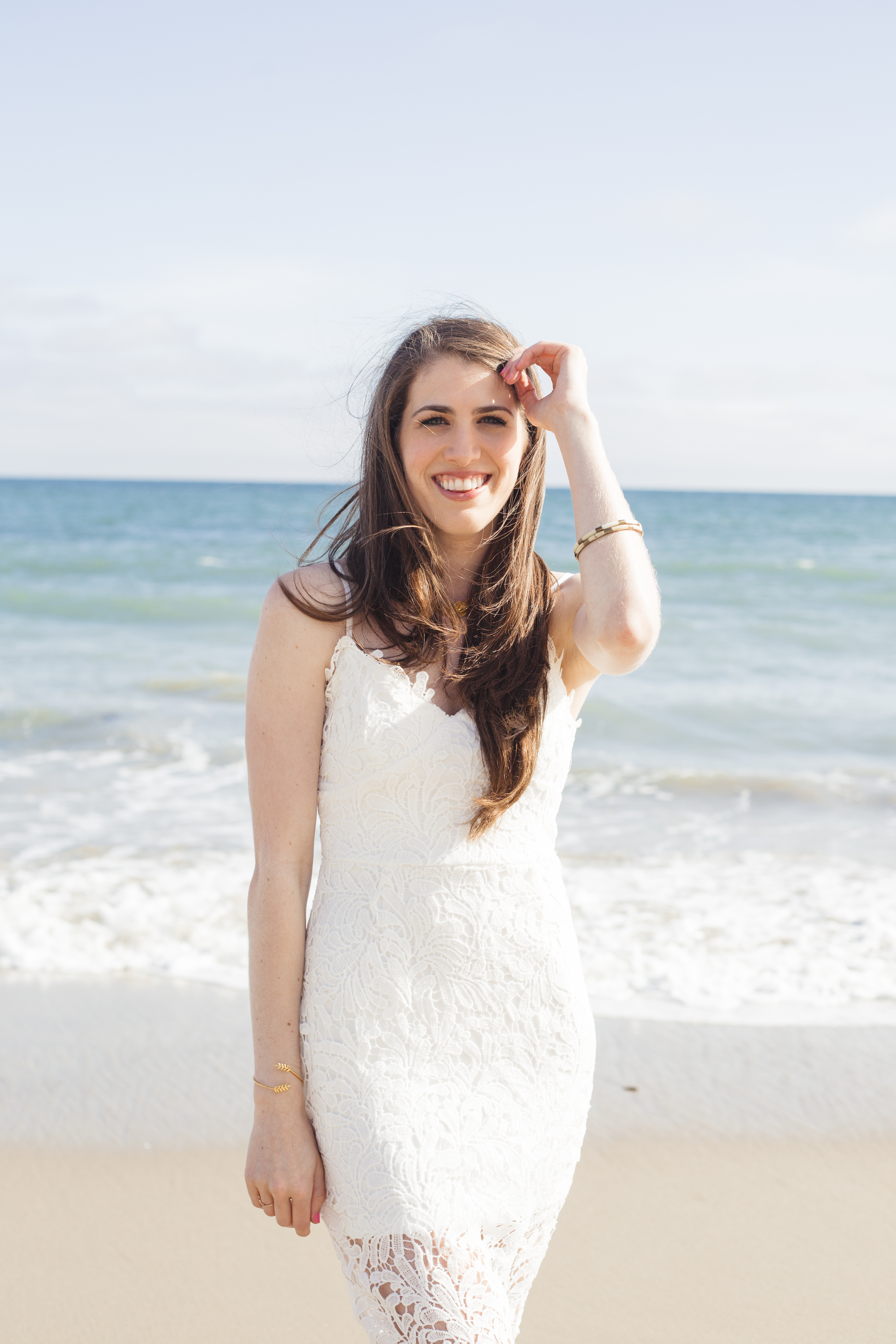 Outfit: Mustard Seed dress
Accessories: Rebecca Minkoff sandals, BP sunglasses
Jewelry: Necklace handmade in Greece, Gorjana gold leaf bracelet, other bracelets made in Africa (& borrowed from my mama)
"She loved the sea. She liked the sharp salty smell of the air, and the vastness of the horizons bounded only by a vault of azure sky above. It made her feel small, but free as well." ~ George R.R. Martin
This is a special post, and I'm so excited to share it with y'all!
The beach has always been my happy place. I spent countless summer days at The Bel Air Bay Club when I grew up in LA. Whenever I visit, pomegranate martinis and walks on the beach are always on my to-do list with my mom. Sometimes all you need is a healthy dose of sandy toes, sunkissed skin & beachy waves (I swear a beach blowout is better than DryBar!) to sweeten your mood or make a good day even better.
I have always wanted to shoot at the beach, and I absolutely loved working with Tori Aston on these photos. My friend Stephanie told me these photos look like solo engagement pictures LOL! She is right. I just need to Photoshop in a willing groom!
When I was looking for what to wear for this shoot, I knew I wanted a dress that would kind of flow in the water. I found exactly what I was looking for in this Mustard Seed dress. The slip underneath feels sexy but the lace overlay sweetens the overall look. It reminds me of the Self Portrait dresses that are so popular right now, but this dress is only $68. I topped off the look with my mom's jewelry. I always raid her jewelry box when I'm home. My mom has a lot of beautiful jewelry from her travels with my dad and wearing her pieces makes me feel like I was part of their cool globetrots. I went with barely there makeup for this shoot. There is a time and place for glitter eyeshadow- but it's not at the beach!
Have a great week. I'll be back with another beach post soon. Ah! I wish all my posts could be shot at the beach!