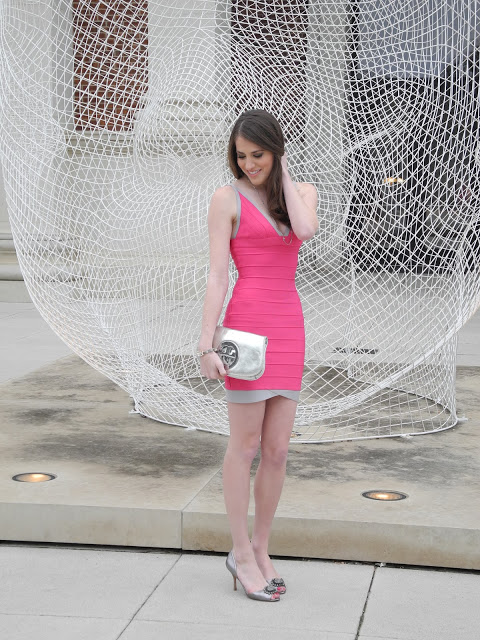 When it came time to
start the hunt for the perfect 21
st
birthday dress, I knew to turn
to
Rent The Runway
. For those of you who live under a rock,
Rent The Runway
is
an amazing fashion site that offers designer dresses and accessories at 90% off
the retail price. I could kiss the founders I'm so happy with
my dress
(well,
mine for the weekend).
The dress was just
the icing on the cake of a fabulous birthday. I started off the festivities by
getting my hair and makeup done by the lovely ladies at
La Bichette
. Then, my
girlfriends and I overindulged on sushi for dinner at
Sushi Axiom
. Our drink
of choice was pink cocktails, of course! I felt so blessed to be surrounded by
such beautiful, talented and smart girls. Here's to a sparkly and wonderful
year!