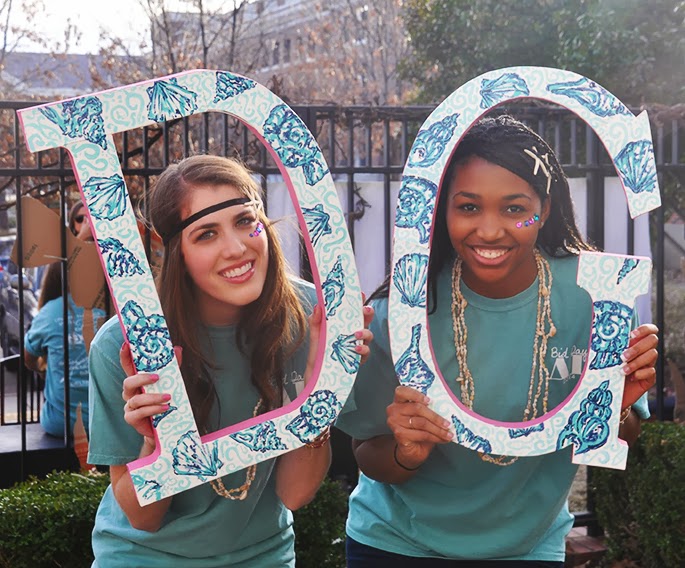 Home
is
wherever
I'm
with
you.
It's truly amazing how fast time
travels. It doesn't feel that long ago since I opened my DG bid card three years
ago. I'm usually not much of a runner, but I was the first girl on the lawn
that morning! Celebrating my last bid day as a college student was overwhelming
to say the least. Watching the new babies smile as they met their sisters,
learned how to do the gamma and danced on the lawn made me tear up a little bit—and
I am not a crier!
I'm so thankful for all DG has
given me. If it wasn't for DG, Chelsea, Antonea and I never would have made the
switch from best friends to sisters, I never would have met my roommate Kim,
and I would definitely have a lot less glitter in my life. I can't wait to see
the next phase of growth in our chapter. Cherish every moment, girls! I'm
happily anchored to DG for the rest of my life : )