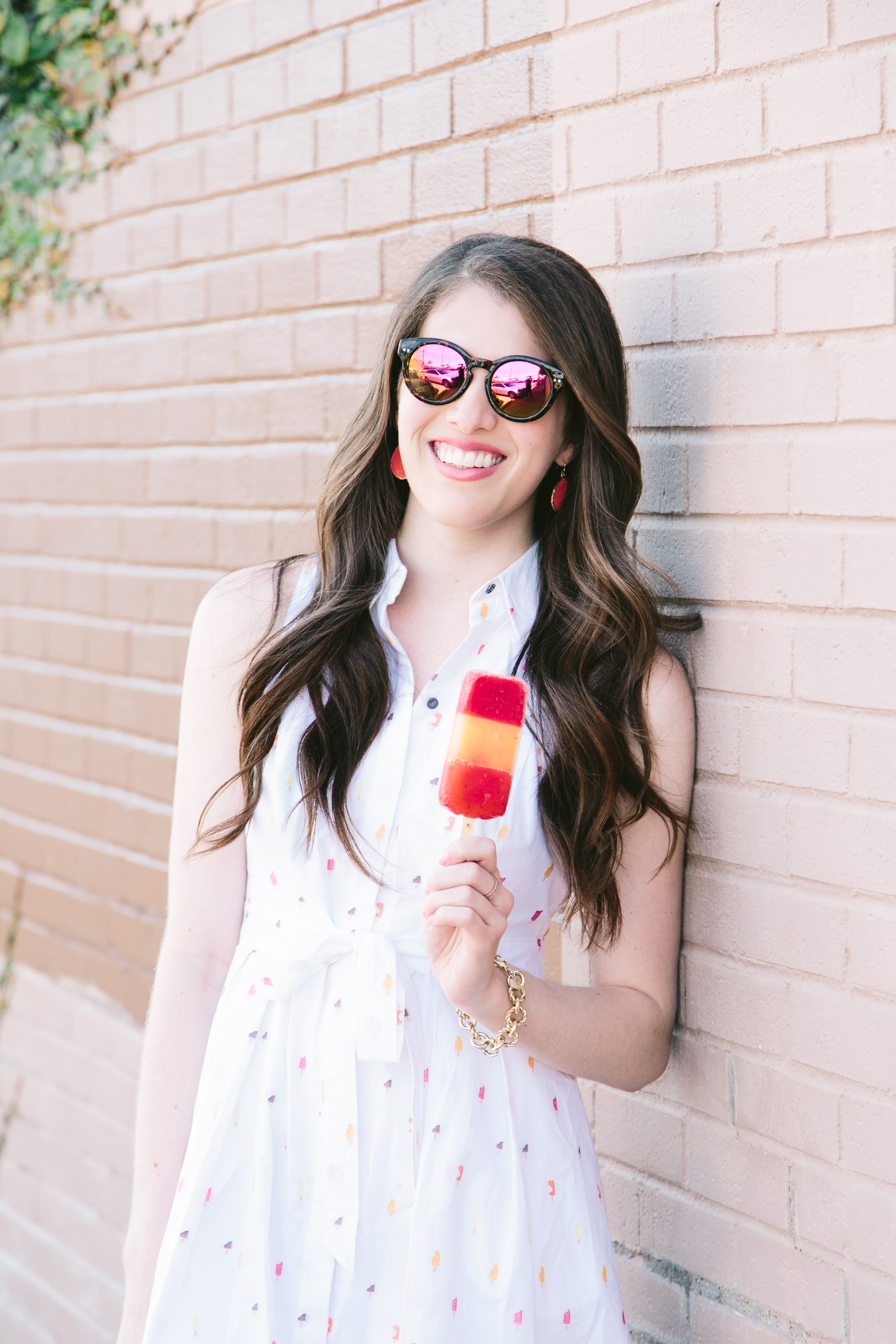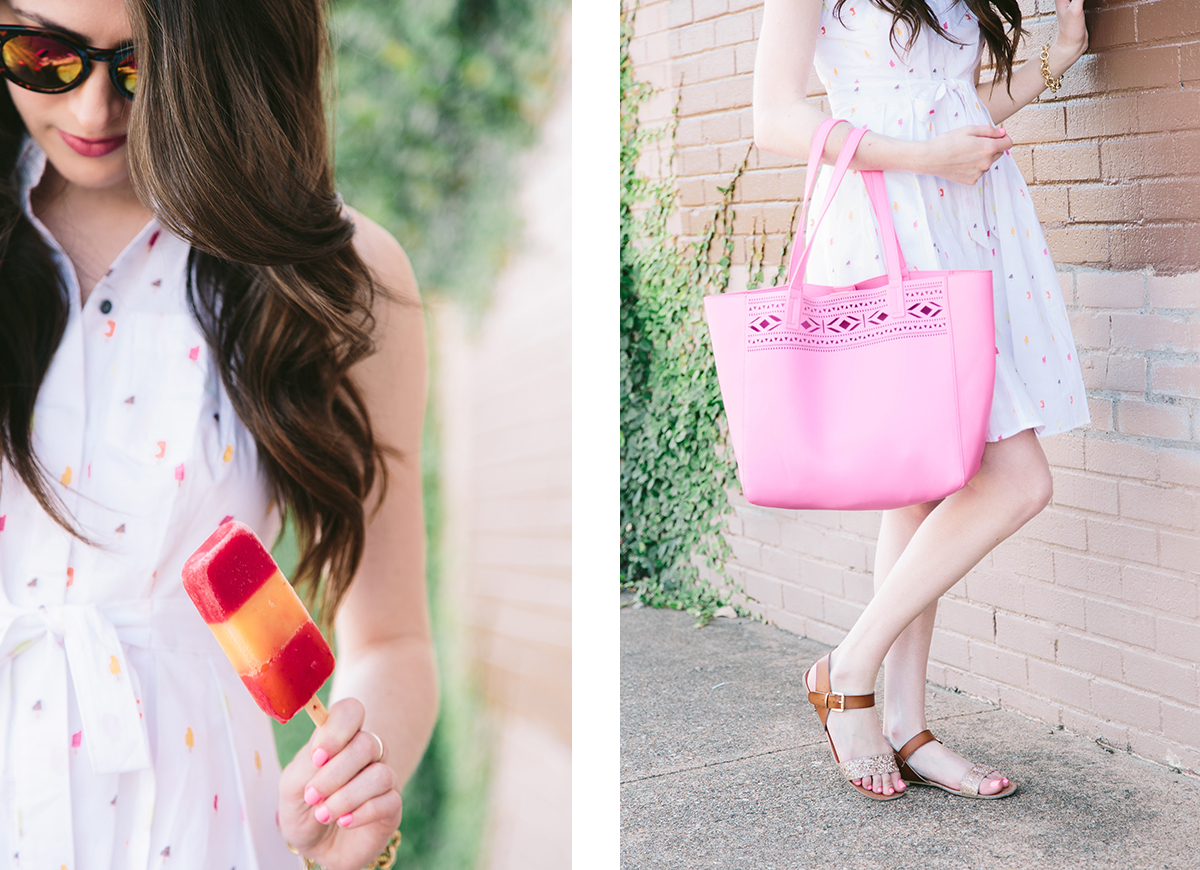 Outfit: Anthropologie dress
Accessories: Target purse (only $30!), Target sandals
Jewelry: Target earrings, J.Crew Factory bracelet
Makeup: MAC lipstick in Fan Fare
Okay could this popsicle print dress be any cuter? I'm always a fan of classic shirtdresses, but this rainbow of popsicles is such a sweet added touch. The perfect summer day just wouldn't be complete without yummy popsicles.
This hot pink tote is my go-to summer bag. It's roomy enough for the 9,000 things I need everyday, and you know I've never met a pink purse I didn't like. All of the accessories for this outfit are very budget friendly- $30 purse, $8 earrings and $20 sandals. Thank you, Target!
Wishing you a very happy Memorial Day! If the weather permits, I'm planning on spending the majority of the day poolside. And obviously I am anxiously awaiting a new episode of The Bachelorette tonight! If y'all are fans of The Bachelorette (I mean, who isn't?), you have to read Sheaffer Told Me To's Bach recaps. They are absolutely hysterical. Sheaffer's recaps always go up first thing Wednesday morning. Trust me- they will make your week!
I am so not ready to head back to real life tomorrow. Aren't 3 day weekends the best?